When you think of the term 'superfruit', the mind immediately conjures images of avocados, açaí berries, kiwi, or any exotic fruits that are cultivated in far-flung lands. But lest we forget, our local finds are equally good, if not better.
For the longest time, harvestable ingredients such as oat, chamomile, argan, and olive have been lauded as the beauty industry's favourite to include in skincare products. And who would deny their efficacy? These crops are ubiquitous throughout history. Royals and aristocrats of the Ancients (Greek, Rome, and the like) have been known to use these botanicals in their routines. To this day, they remain popular with the most scientific and clinical data backing their effectiveness.
However, thanks to a cocktail of healthy competition, widespread curiosity, and the desire to innovate, skincare and cosmetic formulators have begun exploring what Mother Nature has to offer. In pursuit of discovery, they have gone to the depths of the ocean and into the jungle in search of new ingredients to look into. As a result, we now have regimens that include marine algae and babassu oil.
Homegrown miracle workers, as loved by experts
In Malaysia, there is a cornucopia of native harvests that are ripe for the picking, with many flourishing right in our front yard. Our specific weather conditions have become the perfect habitat for plenty of tropical treats such as rambutans, papayas, and mangosteens—all of which are chock-full of benefits that rejuvenate and fortify the skin.
The grass isn't always greener on the other side; it's greener where you water it. In this case, paying closer attention to these local finds might just lead us to our best skin yet. Take it from cosmetic chemist and brand founder of OLUMES, Aerin Gabor, who dealt with a myriad of skin issues—adult acne, compromised skin barrier, dehydration, you name it—before she unlocked the Bornean ancient beauty secret: Kalalit water. "My ancestors believed it to have healing abilities, and this knowledge has been passed down from one generation to another. I am so lucky to have discovered it for myself," she says.
Renowned international makeup artist Adam de Cruz also shares the same sentiment. After years of working with A-list Hollywood celebrities (think: British model Erin O'Connor, award-winning actress Ariana DeBose, and even Princess Olympia of Greece) he realised that the skin can become hypersensitive, especially if it's worked on daily.
For his brand A.D.C. Beauty, he enlisted the help of a friend and world-renowned pharmacognosist and discovered the healing benefits of Gotu Kola, or more familiarly known as Centella Asiatica, and mangosteen. "I've always wanted to include local ingredients in my formulation. After learning all their benefits, it was a no-brainer," de Cruz shares.
We also spoke to Nabella Anuar of Kayman Beauty, who seconds de Cruz's notion. "Featuring local ingredients provokes that sense of familiarity, which in turn makes skincare more approachable. At Kayman, we believe it's important to highlight the benefits of these ingredients and we invite our users to see these local harvests in a new light."
When speaking about potential upcoming releases, Nabella indicates her interest to go further down the road of discovering the perks of these homegrown ingredients. "We're very keen on exploring what we could do with mangosteen. This is particularly great for the local weather, as mangosteen is a powerful antioxidant and anti-inflammatory ingredient, which bodes well for our hot and humid Malaysian climate. This would be especially beneficial in alleviating redness and effects of prolonged sun exposure."
Meet your soon-to-be favourites
From the orchards straight to your skincare shelves, these floral workhorses are easily going to replace some of your current staples.
Rambutan
Step away, bakuchiol—we have our own alternative to retinol. If you're pregnant or breastfeeding, or have been getting adverse effects from retinol, then it's time to make the switch. Packed with antioxidants and proven to improve the skin's elasticity, our top picks are the Indie Lee Retinol Alternative Cream and the Dr Dennis Gross Texture Renewal Serum.
Hibiscus
More than our national flower, the hibiscus has a rich history in Ayurvedic medicine. Rich with anthocyanins and polyphenols, you can expect protection from oxidative stress. For your daily prep, try out the Caudalie Divine Oil, and for your tresses, mist on some Rahua Enchanted Island Salt Spray.
Mangosteen
If you're in a constant battle with acne, then check out mangosteen-powered skincare. The fruit promises to shield the skin from environmental stressors and imbue the skin with a healthy glow. It's also a strong contender for anti-ageing. Try out A.D.C. 01 High Performance Moisturiser and Dr Barbara Sturm Super Anti-Aging Neck and Decollete Cream to unlock all the benefits.
Papaya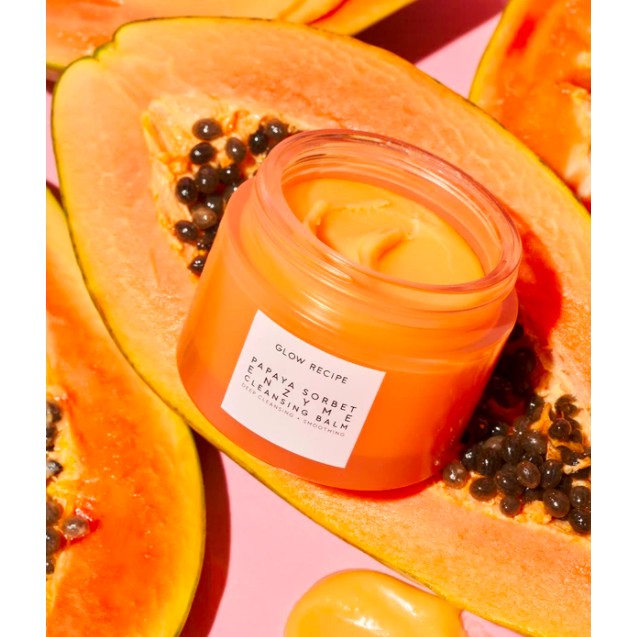 Famed for its texture-refining quality, papayas are also rich in antioxidants that protect the skin from premature ageing. For those who want to dip their toes in the world of acid treatments, perhaps start with the Glow Recipe Papaya Sorbet Enzyme Cleansing Balm. Otherwise, do like Rihanna and up the wattage with the Fenty Skin Pre-Show Glow AHA Treatment. For a local taste, check out Lavish Cosmetic's Papaya Serum.
Mango
It's not just a delicious treat—mango is also a multifaceted fruit that can prevent cellular damage, protect us from the sun, and its butter has excellent moisturising properties that are on par with shea butter. For the body, get fragrant with the Diptyque L'Ombre Dans L'Eau Body Balm. For the complexion, try the Olumes The Mighty Emulsion to turn back the clock.
Cica
A local panacea, its healing capabilities goes beyond the skin. It's all the rage right now, but little did we know that our ancestors have long been in on the secret, consuming this in the form of ulam (a traditional salad). Dr.Jart+ has a whole range dedicated to cica, and our favourite is the Cicapair Sleepair Ampoule in Mask. A local cult favourite, the Kayman Beauty Suntella UV Milk can easily replace your current ride-or-die sunscreen.
Bamboo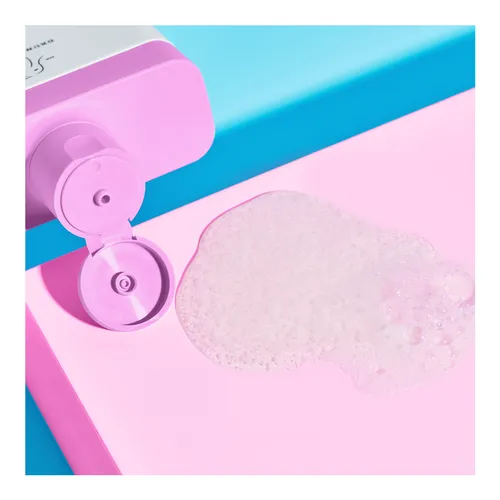 If you're at your wits' end combatting irritation, give bamboo-infused skin and body care a try. Known for its skin-soothing element, it's also rich in antioxidants that add a protective layer from external stressors. For all-around comfort, use the Drunk Elephant Scrubbi Bamboes Body Cleanser. For the face, check out the new kid in town: Melixir Vegan Bamboo Serum.