There's no escaping this fact: it is the age of beauty collaborations. Today, we see fashion houses tapping into each other's strengths to generate maximum buzz around their latest drops, much like celebrities lending their star power. Think Supreme x Tiffany & Co., Versace x Fendi, and even Balenciaga x Crocs.
The beauty marketing machine has employed multiple tactics in its arsenal to get your precious attention (and coins). From appointing superstar ambassadors to teaming up with the most viral influencers on the Internet to even collaborating to produce a condiment (we're looking at you, Fenty Beauty), the possibilities are seemingly endless. But when we are talking about leaving a cultural impact through partnerships, forming an alliance with artistic visionaries might just top of that list.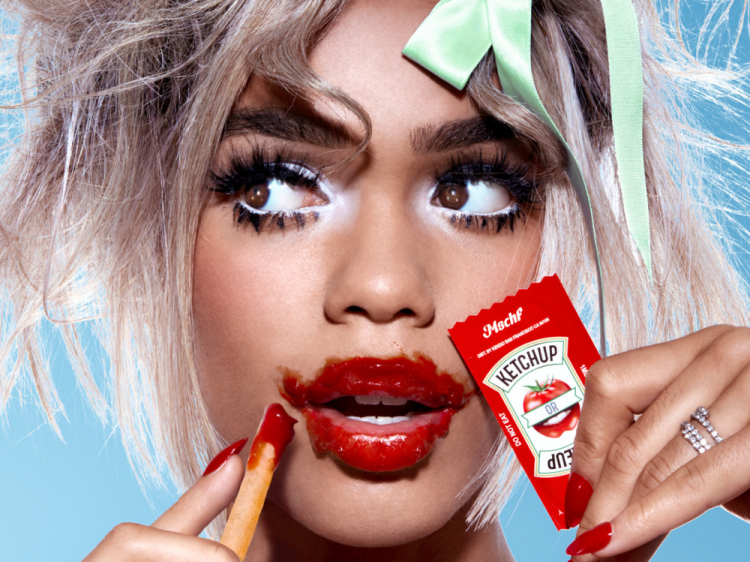 While we celebrate giant beauty conglomerates like Kendo, L'Oreal, and Estee Lauder for constantly uplifting members of the beauty community, there is also virtue in championing sculptors, painters, and the like. Because let's face it, we are already inundated with omnipresent content on YouTube and TikTok, we can't get more aware of them.
This goes both ways for businesses and buyers. Not only are the artists and designers getting more eyeballs on them, but it's also an opportunity for consumers to attain a piece of their creations, which can otherwise fetch a steep price and only be accessible to the ultra-rich. Individual artworks can soar in the millions, but thanks to beauty collaborations like these, everyone can own a Jean-Michel Basquiat via his Urban Decay tie-up.
Although done posthumously, it's worth noting that his estate (which was administered by his father and is now run by his sisters) called for this collaboration in honour of his life. After all, beauty is art, and Basquiat was a stylish man during his prime. Not only does the makeup get wrapped in his designs, but his iconic style and vivid tones were also reflected in the collection.
The beauty industry is also fraught with issues of representation. Collaborating with influencers would mostly include tapping the aspirational, archetypal person that is ideally palatable, whereas working with artists would leave room for experimentation. Take, for instance, Louis Vuitton's collaboration with the avant-garde genius Yayoi Kusama. There is very little glitz and glam pouring out of her online presence. In fact, she voluntarily lives in a psychiatric asylum, and she doesn't even have social media for the brands to benefit from cross-posting, and in the digital era, it's of import.
This beauty collaboration proves to cement Louis Vuitton's standing as a cultural touchstone. While many can't flock to Paris to witness a mechatronic Kusama dotting the windows of the flagship store or travel to Japan to bask in her works, you can always pop on over to your city's Louis Vuitton and score a fragrance marked with her signature dots. And just like that, you have a Kusama right on your boudoir.
Ultimately, teaming up with artists allows our favourite beauty brands to leave their distinctive marks in various subcultures. Don't get me wrong; we all love a good celebrity or influencer collab moment. However, there is an added layer of transcendence to own a sample of a maestro's oeuvre. It's more than just pretty packaging—it's a hallmark of true luxury.