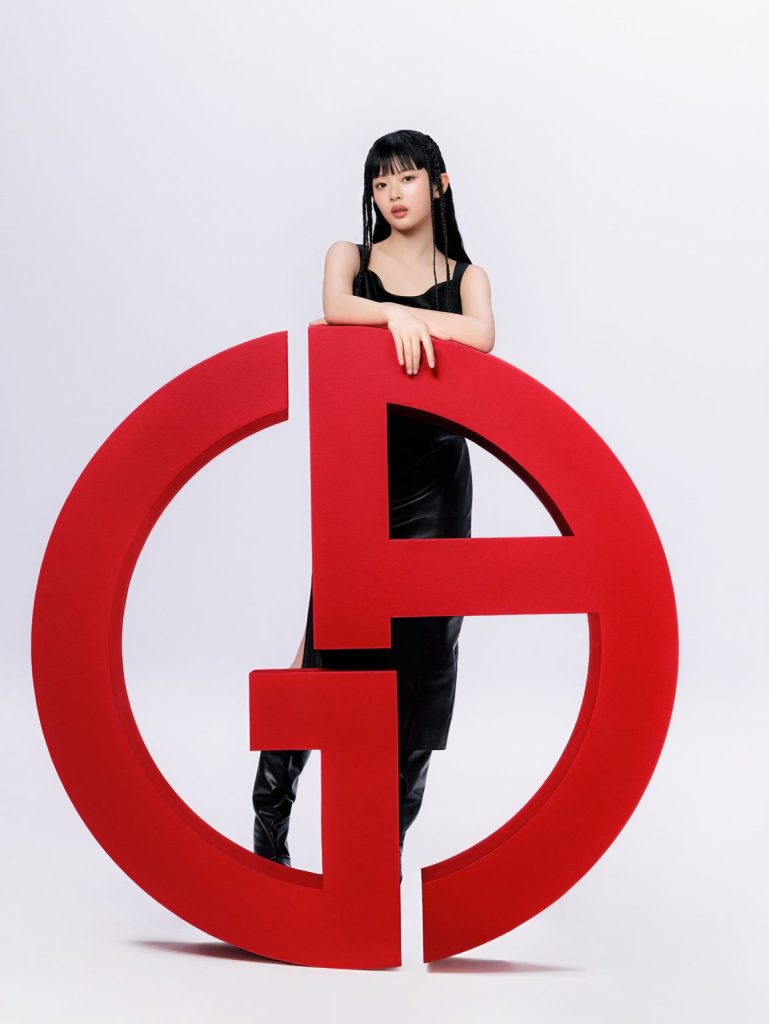 Hanni Pham has had a busy year. The Vietnamese Australian debuted in K-pop quintet NewJeans last June, and has been making waves ever since. With her group, the fresh-faced 18-year-old has set records, won awards, and their songs have gone viral. Now, she's foraying into the world of beauty, fronting campaigns for Armani Beauty's Power Fabric+ Foundation and Lip Maestro Satin.
She is the latest to join a slew of renowned faces representing Armani Beauty, including stars like Cate Blanchett, Tessa Thompson, Sydney Sweeney and Nicholas Hoult.
On her personal beauty beliefs, the singer quips, "I really love items that are timeless and I personally feel that Armani Beauty has that element especially in the packaging and the makeup products's shades. The colours are all very natural and easy to use, which make it great to wear day to day."

With the brand's ethos centred around simplicity, natural elegance, and authenticity, it's not hard to see why Hanni makes such a great fit. "I really loved that Power Fabric+ Foundation is lightweight and how comfortable it feels on my skin! Also the coverage on my skin looks really natural but with a slight glow so it both felt and looked very nice."
If you want Hanni's glass-skin finish, The Power Fabric+ Foundation amplifies skin-perfecting covergae without compromising breathability or comfort. Its heat, transfer and water resistant qualities qualifies it to be an effective ally in long wear, perfect for our Southeast Asian climate.
"One trick that one of my makeup artists shared with me is using the same lipstick on my lips and to apply it lightly on my cheeks and eyes. Or even using a blush or eyeshadow product on my lips, so long as it is in a neutral shade. She used this method and it makes the makeup look even more natural because the same colour kind of sinks into your face and skin in different places.", Hanni shares. To round off your natural makeup look, try her hack out with the Lip Maestro Satin–a comfortable, luminous blurred lipstick with a skin-on-skin satin feel.
Hanni will begin promotions for the Power Fabric+ Foundation in April, followed by the Lip Maestro Satin line in May. In the meantime, we'll be obsessing over her campaign announcement here.