If you are a discerning food enthusiast eager to explore the latest dining options in Kuala Lumpur, you have come to the right place. Read on to discover the must-dine restaurants in KL in July 2023.
The month is filled with many exciting events, so be sure to include your dining excursions in the calendar as well. Our selection of top new restaurants promises to offer you an unforgettable culinary experience, complete with mouthwatering dishes and extensive wine lists.
Don't miss the chance to sample the best of what the city has to offer this July – check out our expert recommendations for the latest dining hotspots in Kuala Lumpur.
Try these best restaurants in KL in July 2023
Brasa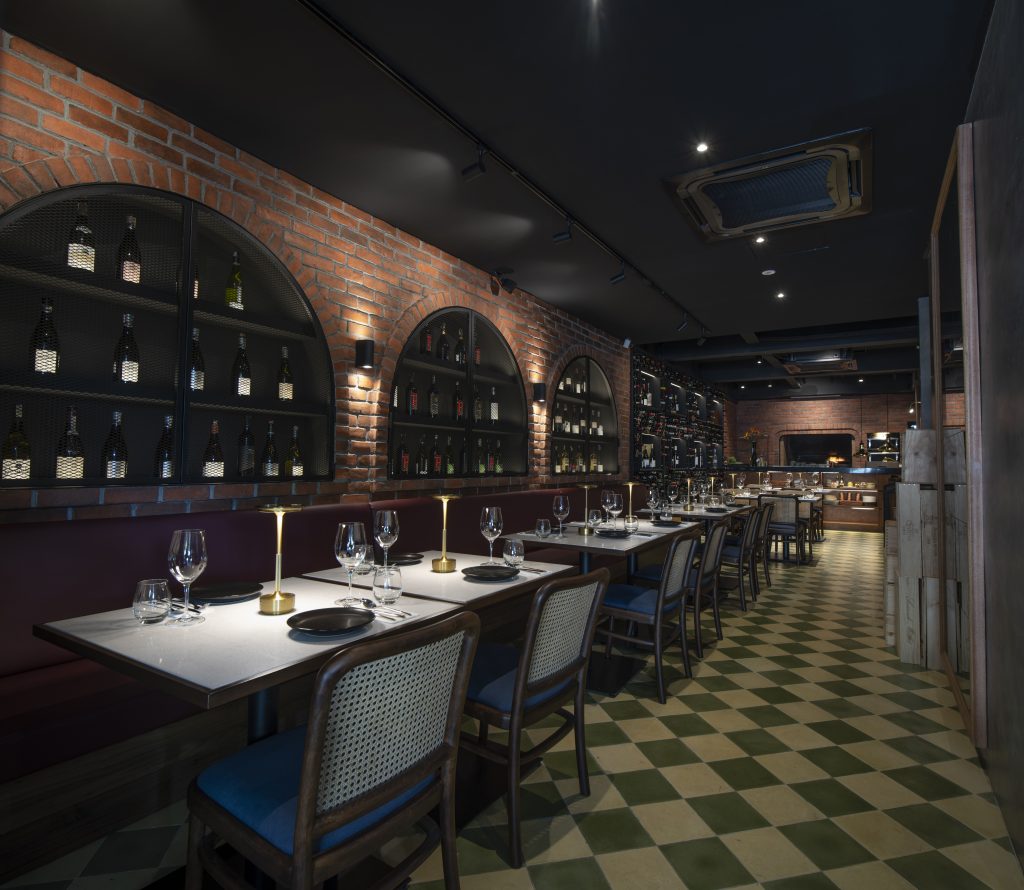 For those accustomed to experiencing quality dining at locales such as Natalina, Kikubari, and Nadodi, you're going to relish this. Having recently opened its Bukit Damansara doors, Brasa is Cinnamon Group's latest venture into the local dining scene.
Here, you get to experience superb flavours all while sipping on a gorgeous array of exceptional wines. The menu is thoughtfully curated by Head Chef Diego Reali, with each sumptuous dish featuring top-notch ingredients and aromatics, resulting in a symphony of flavours that will have you returning to the table just as soon as you can score one. Brasa's crowning glory? The wood-fire grill that plays a pivotal role in the restaurant's offerings. Be sure to sneak a peek at the chef in action as he sizzles and sears your order to perfection because it's quite the show.
Our favourites from the exquisite menu are the juicy Moroccan Lamb Meatballs, served with spicy capsicum sauce and decadent hummus and the Wagyu Ribeye, completed with a sinfully delicious truffle mash and rocket salad. No meal is complete without dessert, so indulge in a slice of the star here: the Pistachio Tiramisu.
The wine connoisseur in you will also be in for a treat at Brasa, as Head Sommelier Andrei Supranovich is primed to elevate your experience here with his expertise. There are over 300 (and counting!) labels to choose from, and the best part is that you get to purchase the wines, should it tickle your fancy.
Address: Plaza Damansara, Jalan Medan Setia 2, Bukit Damansara, 50490 Kuala Lumpur
Book here.
Coal & Clouds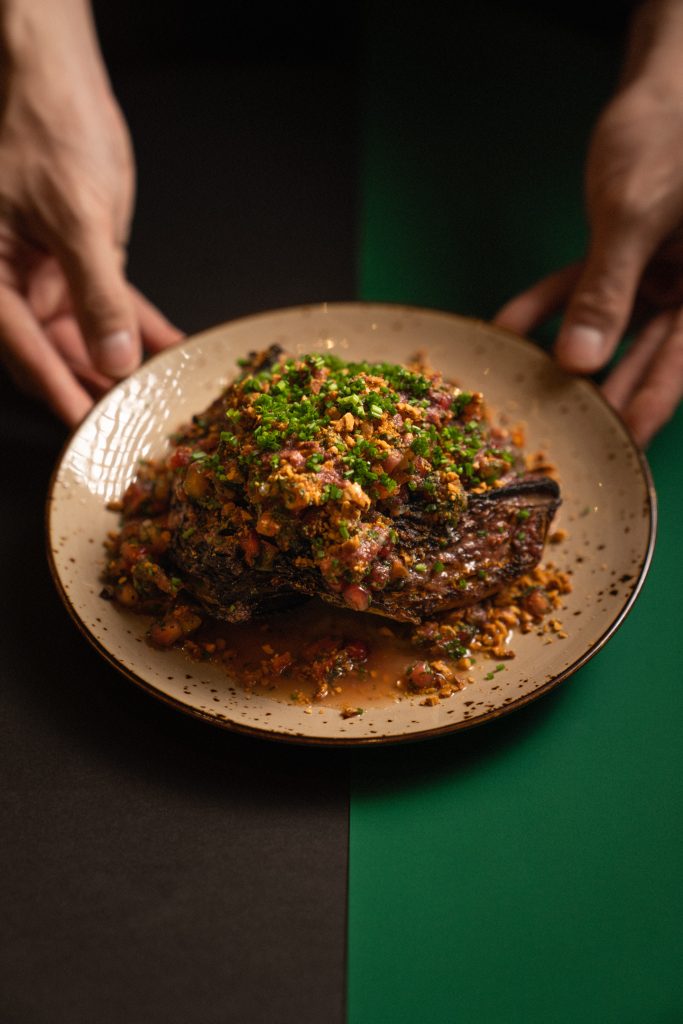 Who would have thought that The Babel Group is extending their reach into the dining game? Just as one may expect of that, you can count on the brand to put health, wellness, and quality at the top of the list. Strategically located at Suria KLCC (just at the entrance of their uber-lux gym!), it's easily one of the best spots in the city to grab a hearty bite when you're in town.
In line with the goals of the endeavour, Coal & Clouds caters to all dietary needs, and has clear allergen indications to put diners at ease. At this outlet, their specialty is whipping culinary magic through their meticulous grilling techniques, which include the usage of the finest locally-sourced charcoal.
Some of the best dishes here include the homely Charred Bell Pepper Soup, one that has us ordering seconds. Another irresistible plate is the Furikake Corn Hob, which is a savoury blend of milky Cameron corn doused in a hefty dash of the Japanese condiment. If you're a fan of umami, then this is the restaurant to check out this month.
The drinks here are also equally extraordinary, as Head Chef Darren Yong has spared no expense to develop a juicy beverage pairing to bring your dining experience here to the next level.
Address: Babel KLCC, Petronas Twin Tower, 50088 Kuala Lumpur
Book here.
Seed by Whitegrass
The offshoot of Singapore's Michellin-starred Whitegrass, Seed is a brilliant addition to KL's thriving food scene. The French-Japanese style restaurant, helmed by the confident 29-year-old Head Chef, Joshua Ho, serves up nature-inspired cuisine with an inventive degustation menu, where traditional fare is given a modern twist.
The 28-seater restaurant prides itself on "fun-dining" bistronomy: laid-back, relaxed and nothing self-indulgent or pretentious. And with an open-plan interior, which means you can watch the perfectly synchronized performance by the chefs from the bar counter over an eight-course meal in a casual setting.
On the menu, Chef Joshua follows the footsteps of his mentor, Takuya Yamashita of Whitegrass, where he prepares Japanese ingredients with French techniques to highlight their natural flavours. The seasonal eight-course menu starts off with a trio of tomatoes; tuna with smoked cream; pumpkin soup with goat cheese and ohba pesto. Meanwhile, the abalone and turnip with liver sauce and lobster and cognac emulsion all make a solid impression.
But the absolute star of the menu is the signature Amadai, a tilefish with crispy skin, complimented with romanesco and French brown butter sauce infused with hints of lemon and herbs – a perfect hybrid of French and Japanese fare, epitomizing the restaurant's concept. The muskmelon rosemary gelato is a delightful way to end the night before a warm and comforting financier. Seed's refined yet casual interior sets the mood for a hushed intimate night out which allows conversation to blossom thanks to its well-paced meal. There's a certain je ne sais quoi about this place. We are already planning our next visit, you should too.
Address: L1-04, Block E, The Five, Jalan Dungun, Bukit Damansara, 50490 Kuala Lumpur
Book here.
Ling Long
The 'French-Chinese' cuisine approach is not the usual pairing you normally hear of. But if you're open for a rollercoaster ride on your palette, Ling Long's the place to be. Located on the first floor of The Five's Block E, you'll find a warm space of earthy tones and clean lines that welcomes you to engage in an immersive experience.
Chef Lucas Lam who leads the Ling Long kitchen curates an innovative menu that's more than just a "modern French-Chinese" cuisine restaurant. If you're familiar with traditional Chinese—or more specific—Cantonese cuisine, you'll get extremely familiar tastes in these dishes, yet, you won't be able to find them visually.
For the eight-course menu, you'll begin with not one, or two, but four noteworthy amuse bouche that includes a house-made duck meat bakkwa with green pea puree, cubes of hamachi placed in a crisps thin case and an osmanthus gel sphere that gives a bursts of sweet flavour to restart your palette before you move on to the next dish.
The team at Ling Long impresses each dish with its bold and intense flavours, combining a myriad of robust elements into a single culinary piece. This is well noted in their uni dish where a tomato broth with basil oil, concentrated uni flavour, and essence from a five-year-old dried Buddha's hand come together for a lovely crunchy surprise. Besides that, the cuttlefish dish which is served just like a pesto pasta (it's a lala (clam) and spinach infused lacheamel chowder) takes you on a flavourful journey of East meets West. What you'll realised when you go on Ling Long's degustation menu is that every dish makes you think, wonder and discover the multiple flavours in it.
Ling Long offers gluten-free and vegetarian options with 24 hours advance notice for dietary restrictions. The restaurant is pork-free.
Address: L2-04, Block E, The Five, Jalan Dungun, Bukit Damansara, 50490 Kuala Lumpur
Book here.