If you had to pick the decade that best describes your aesthetic, you might not go for the '80s. Fair enough. Eighties fashion trends tend to conjure images of shoulder pads and perms instead of the sleek, chic minimalism of the '90s or the taste-so-bad-it's-good of the early '00s. But maybe, just maybe, the decade deserves a second chance.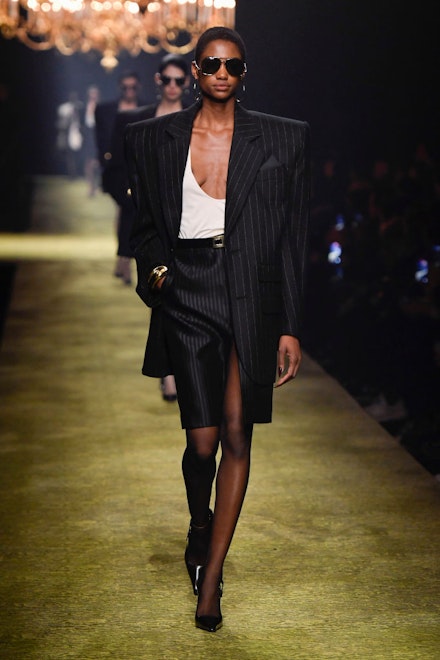 EIGHTIES FASHION TRENDS AT SAINT LAURENT ©GETTY
At Saint Laurent, the sheer tights and pointed pumps, the power shoulders and pinstripes serve as a reminder that the '80s was sexy and smart, polished and, yes, powerful. In fact, the more you look at the most impactful looks on today's red carpet, you can clearly see the impact of the decade's look-at-me (and don't turn away) approach to fashion. Eighties fashion trends tend towards the bold but that doesn't mean they're not wearable. Cherry pick an accessory or a cut and there's no risk of looking like an extra from Working Girl.
Big Earrings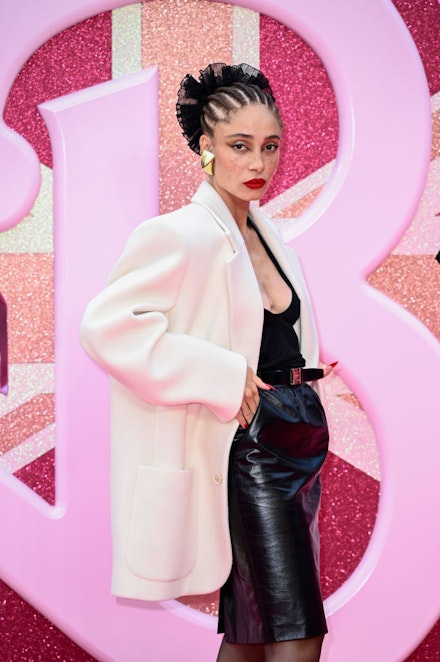 ADWOA ABOAH ©GETTY
For the premiere of Barbie, Adwoa Aboah wore head-to-toe Saint Laurent, accessorising with giant earrings, a hero of the Eighties. Although she looks amazing as per wearing a power blazer and pencil skirt, you could just wear a similar pair of clip-ons with a white tee and denim maxi to copy the look's '80s essence.
Pencil Skirts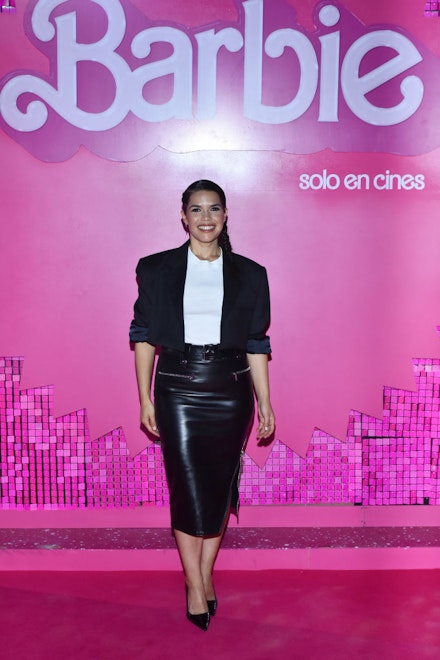 AMERICA FERRERA ©GETTY
The popularity of pencil skirts has waxed and waned over the years but they're back thanks to America Ferrera, who wore a slim-fit leather style to the premiere of Barbie. Copy her style credentials by pairing yours with a tank top and point-toe pumps.
Superior Shirting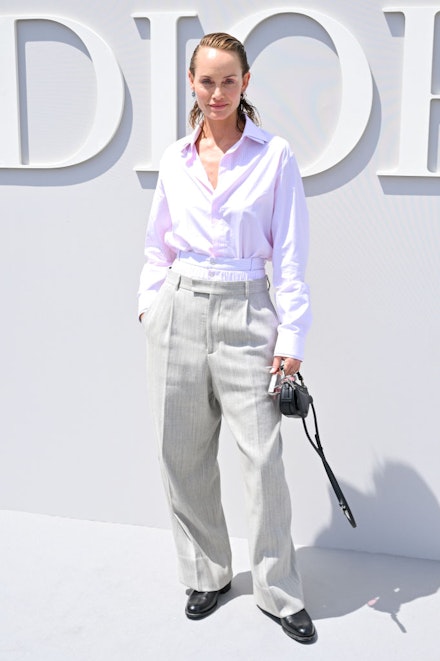 AMBER VALLETTA ©GETTY
A collared shirt, worn with an unbuttoned or popped collar, feels very Eighties, but looks bang-up-to-date. Case in point? Amber Valletta, who wore this button-down (complete with double-waisted trousers) for Dior Homme.
Corsages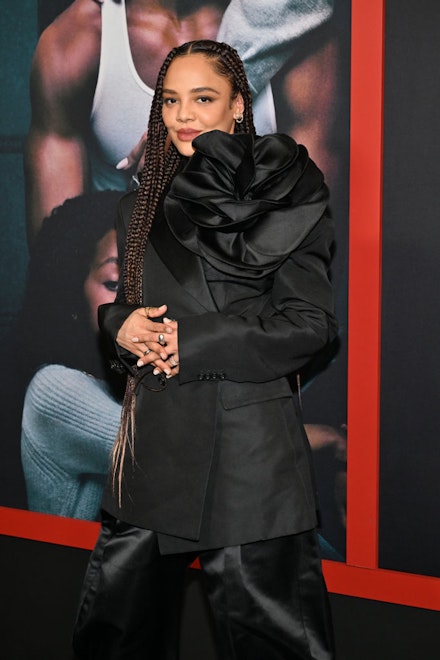 TESSA THOMPSON ©GETTY
Tessa Thompson's corsage blazer feels like the modern way to do the Eighties. The favourite accessory of Carrie Bradshaw (SATC era), the corsage will the finishing touch on all your favourite outfits this summer.
Extravagant Outerwear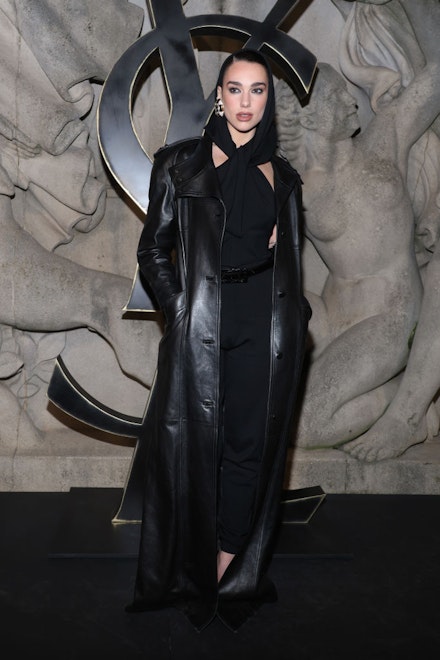 DUA LIPA ©GETTY
Eighties fashion trends have got to include extravagant outerwear (think sharp shoulders and sweeping hemlines). Dua Lipa's extra-long leather trench looked fittingly bold backstage at Saint Laurent. Look for outerwear with pavement-length hemlines this winter or simply buy a trench a couple of sizes up.
This story first appeared on GRAZIA International.