The leading international travel and lifestyle brand TUMI is back again with brand new essentials. TUMI's bags, luggage, and other travel gears are globally beloved for their expert craftsmanship, always visible in the meticulously sophisticated, 'quiet luxury' designs. Through their extended "Essentially Beautiful" campaign, TUMI celebrates their established Alpha range with two improved iterations — Alpha X and Alpha Hybrid.
About the launch of their brand new travel must-haves, the Creative Director of TUMI Victor Sanz said, "We are continuously propelling and evolving ourselves and our collections forward, crafting high-performing products that not only meet but exceed the needs of our customers." By adding on to their cornerstone range Alpha, TUMI hopes to achieve longevity in the quality of their high-end goods—the mark of every good brand.
Let's get to know Alpha X and Alpha Hybrid.
Alpha X
Do you know that TUMI conducts rigorous endurance tests on their products to ensure the highest quality and durability? Alpha X is engineered to exceed all 40 of their endurance tests so there's no worries of breakage with the bags from this line. TUMI's strongest softside collection to date, Alpha X products are made out of the ultra-durable fabric PX6, lending the items a unique combination of high strength and thermal stability.
Tired of constantly buying black suitcases but still looking for luggage that's easy to colour match? Look no further, the Alpha X collection is available in the stylish colour Meteor Grey — a shade that definitely goes with everything.
Alpha Hybrid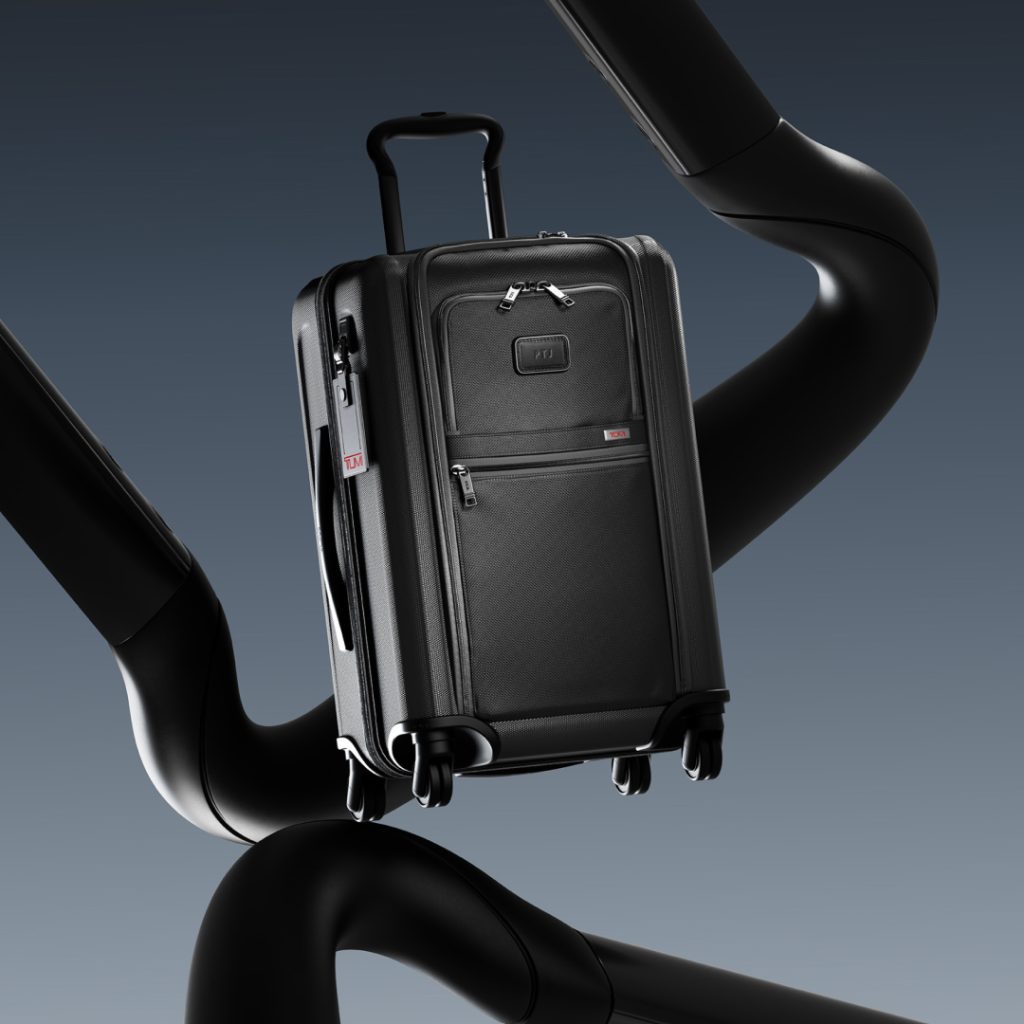 If you're accident-prone and looking for maximum protection against any potential accidents when travelling, get a carry-on from the new Alpha Hybrid range. The collection comes with a patented aircraft-grade aluminium handle, the X-Brace 45® handle. Alongside having dual recess wheels, products in the Alpha Hybrid line are also made out of an ultra-durable polycarbonate shell called the FXT Ballistic Nylon®. It's not a leap to assume that luggage made out of these materials pack a bit more weight but all Alpha Hybrid products are specifically designed to be the ultimate lightweight experience.
Shop the brand new Alpha X and Alpha Hybrid collections here.