Let's set the scene. It was a rainy Thursday evening, and guests were arriving at the verdant Sentul Pavilion in droves, shaking off the deluge. From local celebrities to digital influencers of fashion, beauty, and lifestyle, there were some 400 people enlivening the party, prepared to toast the launch of GRAZIA Malaysia, the latest fashion magazine to enter the picture.
With the gracious attendance of the Ambassador of Italy to Malaysia, H.E. Massimo Rustico, and CEO of Heart Media Olivier Burlot, the night kicked off with the crowd being splendidly serenaded by YiLing Chaing, a Penang-born opera singer. After the enchanting songs "O Mio Babbino Caro" and "Think of Me", the ambassador hopped off his opulent Forest Furniture seat and took to the stage to officiate the launch of the magazine. "This is a great editorial endeavour. I'm very happy that Malaysia, today, is a home for GRAZIA," he proclaimed.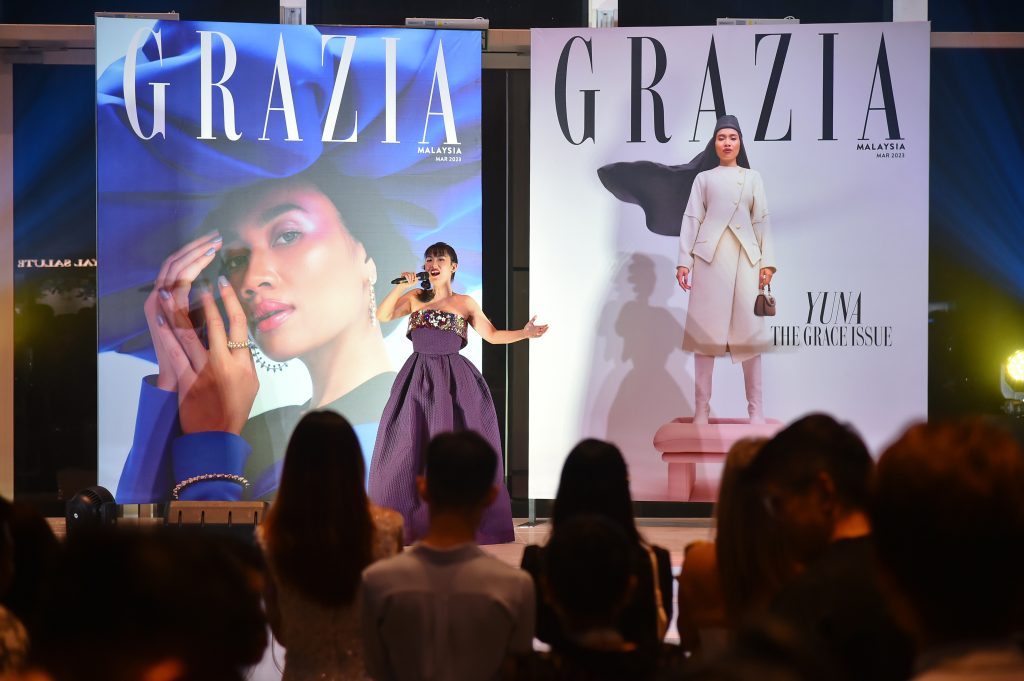 After a champagne-popping ceremony, the attendees were served other sensorial experiences. For the nose, Trove brought out some choice artisanal niche fragrances for everyone to sample and enjoy—and for the lucky ones, to bring home. The vibes were all positive for the night, thanks to the guided crystal healing pop-up. 

Inside the glasshouse hall, everyone had a healthy dose of food and drinks to choose from. Canapes from Teaffani, drinks from Martell, Jacob's Creek, Royal Salute, and Lillet made for a perfect combination—especially with DJ Kaiza spinning on the deck.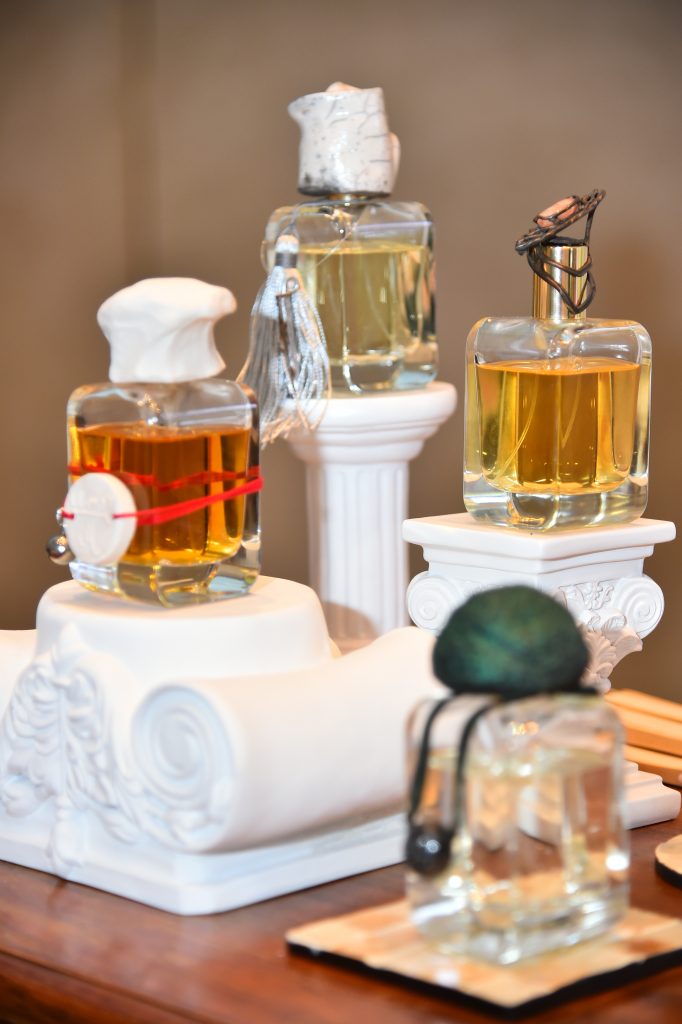 For those that snuck out once the rain ceased, they had the opportunity to enjoy delectable scoops from local dessert house, Gula Cakery, and continue on with Edelweiss and Heineken. It was then that the stars and influencers basked in the glory of the BMW XM, taking a few snaps with the impressive electric vehicle.
The crowd was stirred by the attendance of model and cosplayer Hakken Ryou, Malek McCrone (who came with a gorgeous and enviable Braun Buffel bag), and singer and all-around darling Daiyan Trisha.

It was close to midnight when the lights came back on and the party dwindled down—with many heading out for an afterparty. To seal the deal, everyone went home with a hefty goodie bag that housed GRAZIA Malaysia's April issue, and some Sunday Riley and Pandora gifts, marking an end to the GRAZIA Malaysia launch.