A|X Armani Exchange is finally here at the the high-spirited George Town, setting up their first boutique northward at Gurney Plaza, Penang on 20 May 2023. What comes to mind when we think about Penang has to be its vibrant cultural scene. It's no surprise that this is the first stop A|X Armani Exchange is making outside of the Klang Vallley.
A little background check: Founded in 1991, the label is an extension of the prominent Italian fashion house, Giorgio Armani. The fascination with the diversity in cultural, music and art scenes, especially the youth culture in big cities such as New York City, has long been the muse of the label. And this summer, A|X Armani Exchange's dynamic with music is on full blast.
Local personalities Perry Kuan and Nia Atasha were there to celebrate A|X Armani Exchange's grand opening in Penang. Donning the latest Summer Beats collection, they look as effortlessly clean as ever. As the name of the collection suggests, it's apparent that music is an integral trait of the label. Case in point: it has been a familiar name that frequents music festivals, such as OFFSónar in Barcelona and Polifonic in Italy.
View this post on Instagram
Inspired by summer music festivals all around the world, Summer Beats is a part of the Spring/Summer 2023 collection. Think of a colour palette of neutral and desert tones, making it weather-friendly. Dance and sway to the music in the field jackets and cargo pants, topping off with bucket hats and belt bags. Make with sustainable materials, these festival must-haves are comfortable yet practical. The designs also come with reflective touches of blue, white and iridescent logos. These details mimic the camera flashes and neon lights at a night-time festival. Echoing the collection, A|X Armani Exchange unveiled a campaign "We Beat As One", playing up the music and seize-the-moment DNA.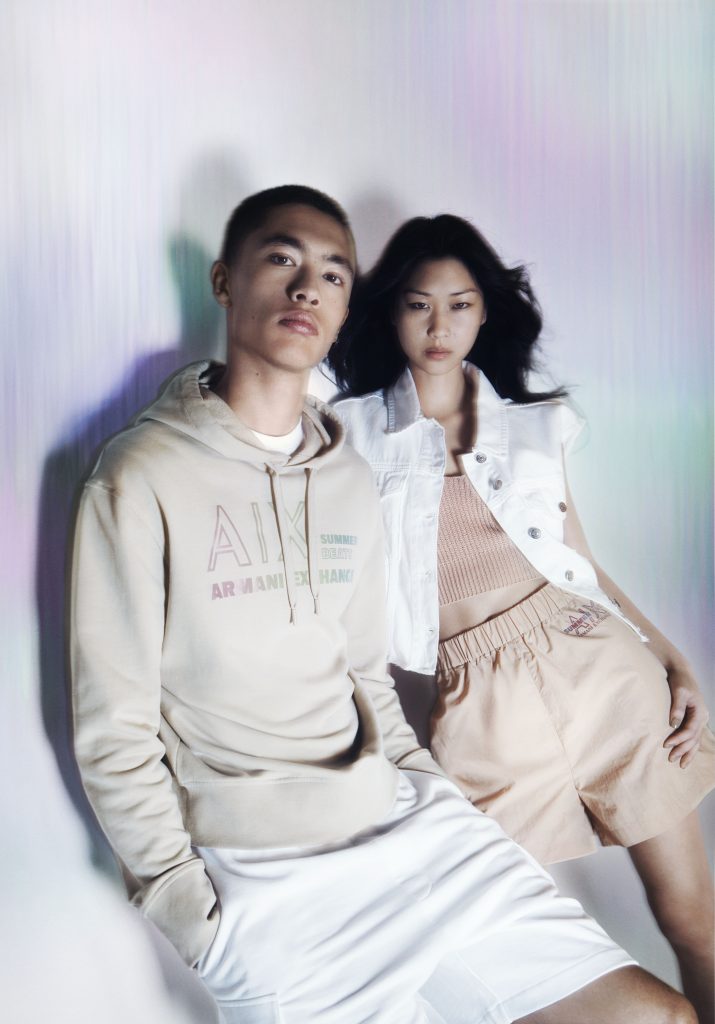 As for outdoor enthusiasts, the collection offers the optimal amount of casual utility. Not only are the design clean and minimal but also the materials are breathable and lightweight. You can style the pieces just as effortlessly for our hot and humid weather on the streets on a daily basis as they could be for a digital detox, camping in a remote site surrounded by lush greenery. For the Spring Summer season, we recommend laying your hands on the Basics by Armani. This collection dedicates to urbanites who are looking for a crisp and timeless silhouette. With black, white and denim pieces, the Basics by Armani features cuts that are reminiscent of the 90s. They are good on their own and even better to be layered upon.