We are just a week to Valentine's Day and if you are still looking for gift ideas, here are four brands to consider. From the likes of Van Cleef & Arpels to Bvlgari, Boucheron and Cartier, declare your undying love for your partner with this selection of bejewelled accessories.
Van Cleef & Arpels
Launched just in time for Valentine's Day, Van Cleef & Arpels' Lucky Animal collection is made for ladies who have a penchant for small animals. Take a pick from this family of endearing little creatures: Teddy Bear, Dachshund, Bichon Frisé, Frog and Fox. These animal clips are crafted using ornamental stones such as carnelian, malachite and mother-of-pearl, which form different parts. For example, the Dachshund's coat has a beautiful orange-red hue from the carnelian while the onyx's dense, shiny black colour illuminates the animal's eyes.
The animals' playful expressions are meticulously encapsulated through Van Cleef & Arpels' expert craftsmanship, and each represents a unique personality. Wearing the Fox clip, it is a symbol of intelligence and prudence while the Frog represents dynamism and Teddy Bear is a gentle reminder of one's childhood world. These new clips are an extension of the original collection launched in 2017 and can be worn in various ways depending on the individual's style to bring a joyous touch to an outfit.
Click here to visit Van Cleef & Arpels' website.
Bvlgari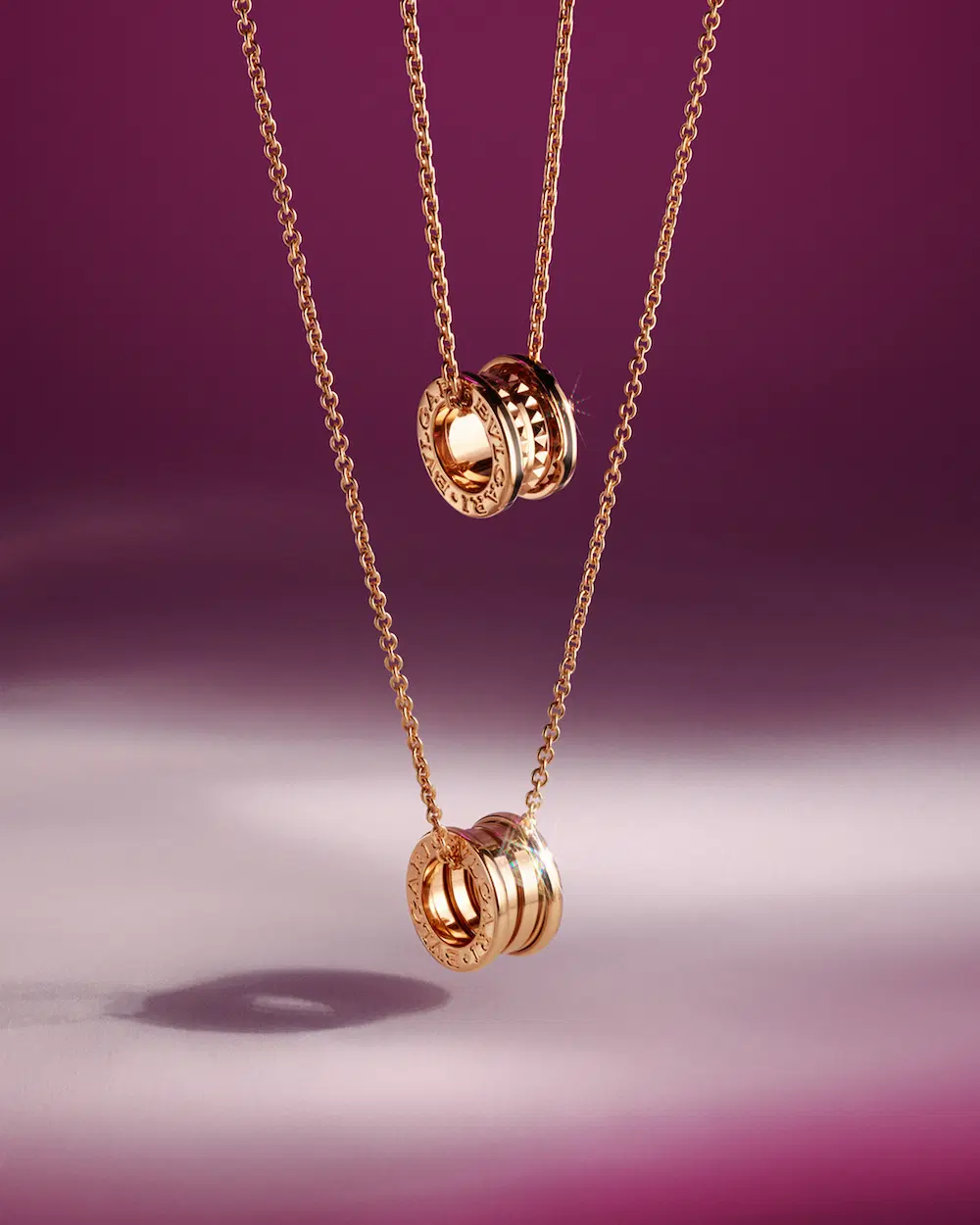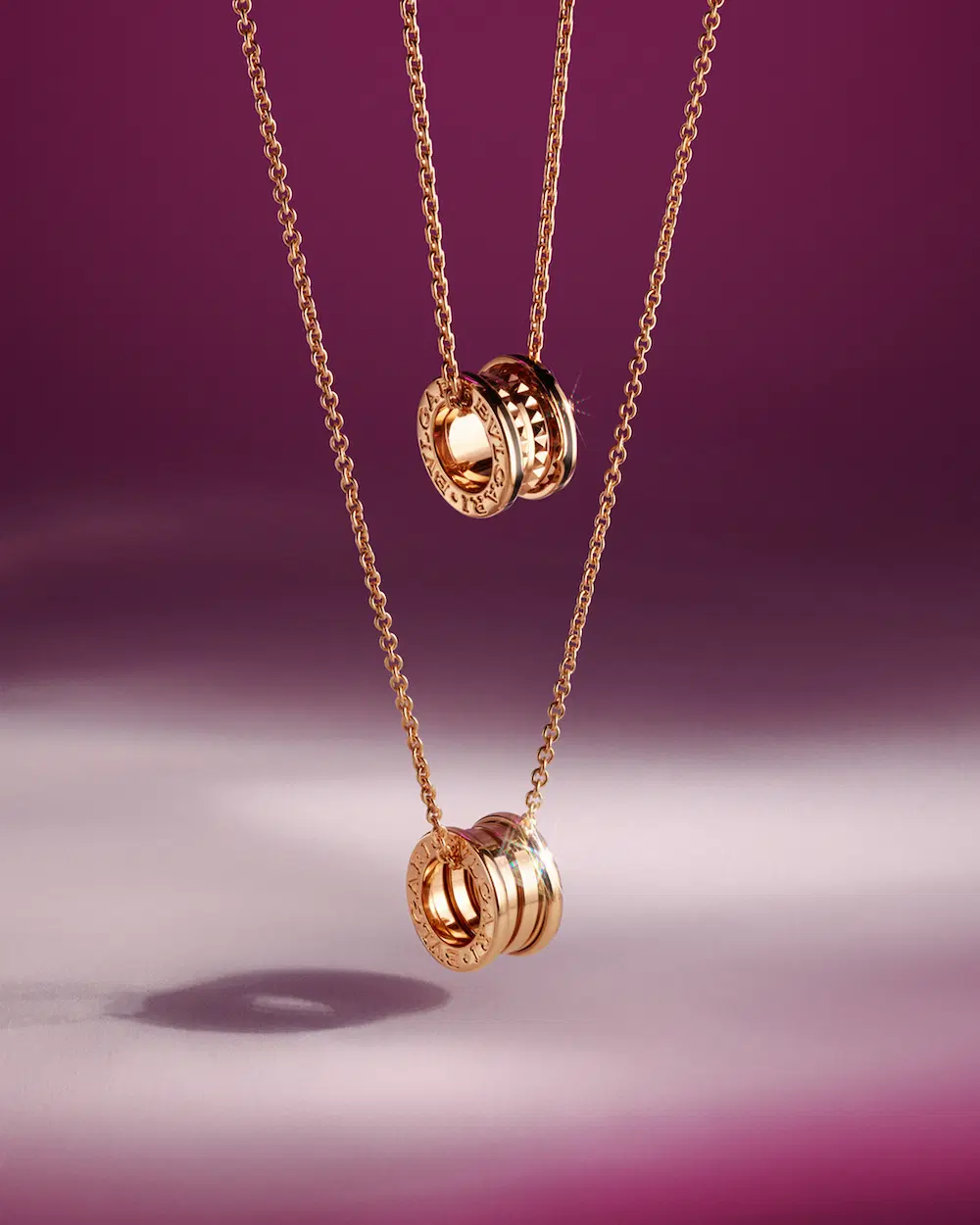 For this Valentine's Day, Bvlgari's selection of products is one of the most exquisite gifts for ladies. From the B.Zero1 necklace to the Serpenti Viper bracelet and Serpenti shoulder bag, putting an entire outfit with Bvlgari is now possible.
The Italian jeweller has been a master at crafting some of the world's most beautiful pieces ever worn and their expertise is channelled into making each and every piece of jewellery from the Maison. Options to personalise these gifts are also available where engravement of characters and symbols is done on popular collections like the Serpenti Viber Ring or the Divas Dream Ring — to add a personal touch to these mesmerising pieces of jewellery.
Click here to visit Bvlgari's website.
Boucheron
Spread across four collections, Boucheron has reinterpreted its famous wedding rings and solitaires from various iconic lines into the "Because of Love" universe. The four new codes of love are: Quatre, Serpent Bohème, Vendôme Liseré and Facette.
The ever-evolving Quarte line, with its distinctive appearance and urban elegance that is continuously updated, mirrors the ever-evolving sense of love. While the Serpent Bohème series, with its soft aura, represents the Maison jewellers' craftsmanship and a sign of panache and freedom — a true depiction of the essence of love.
The Vendôme Liseré designs are synonymous with modern, enduring beauty and take up the architectural codes dear to the Maison. The black lacquer and diamond shine are inspired by the passion and graceful attitudes of love, reflecting an authentic love that enhances a lover's luminosity. Facette is a reflection of the multi-faceted diamond, which it is polished and cut assiduously to depict the different faces of love as well as intense feelings of passionate love.
Click here to visit Boucheron's website.
Cartier Tank Française
After 27 years, Cartier is relaunching the Tank Française watch. While the changes are minimal, it all adds to a more modern and sportier timepiece with satin finishes, a slimmed-down crown, a sunray dial and applied Roman numerals. The Tank Française is available in three sizes in steel and yellow gold, and options for encrusting the watch in diamonds are possible as well.
Click here to visit Cartier's website.