For so long, we have been so used to fashion trends being loud and obvious that the idea of "quiet luxury" being named a trend is somewhat odd. Can subtlety and sophistication be considered a fashion statement? Well, it always has been, hasn't it? Except that it is a style that's considered timeless, classic and evergreen, as opposed to a trend that's fleeting.
How did quiet luxury become the trend of the moment then? Some attribute it to the arrival of a much more pared-back time, post-Covid lockdowns and ahead of a (likely) recession. Co-founder of Singapore jewellery brand State Property, Afzal Imram, shares the same opinion. "Perhaps it's the growing wealth gaps and the sobering events of the last couple of years that have resulted in people being less willing to flaunt their success, bringing quiet luxury to the forefront. Or perhaps it's a reaction to our hyper-logo-ed self-portraits—people are starting to reclaim their identities from the logos that they have been wearing," he says.
Jeweller Simone Ng, of Simone Jewels, links it also to society's prevailing sentiment about consumerism. "Quiet luxury may not necessarily be a trend, but instead a lifestyle choice that has gained popularity in recent years as people become more conscious of the impact of consumerism on society," she explains. "It's worth noting that trends in consumer behaviour and preferences can shift over time, and what is considered a luxury item or experience can vary depending on cultural and social factors." 
In terms of the look, quiet luxury is not simply about, well, simplicity. Its essence lies in visible quality, and having it shine through minimal, refined design and styling. "While the concept of luxury has traditionally been associated with ostentatious displays of wealth, many consumers today are seeking more understated and subtle forms of luxury. Quiet luxury is often associated with a sophisticated taste, an appreciation for the finer things in life, and a willingness to invest in quality and craftsmanship rather than chasing trends or status symbols," says Ng. It's about looking expensive without being over the top—a quality that demands a certain amount of expenditure along with a good dose of chic.
The poster girl for this look and style—seen all over the Internet recently because of a much-publicised ski-collision lawsuit—seemed to be Gwyneth Paltrow, who epitomised quiet luxury with her courtroom outfits when she attended her trial sessions. While the news was centred on the lawsuit, much of the attention was surprisingly drawn to her wardrobe. Fashion media raved over her choice of clothes from brands including Prada, The Row and her own G.Label by Goop, which all exuded refined luxe and were perfectly paired with minimalist accessories.
It's not difficult to find clothing brands that exemplify the style and look, but what about jewellery that reflects the quiet luxury movement? If minimalism is the intention, shouldn't one avoid putting on much or even any jewellery?
Imram agrees that restraint is definitely a part of the look, but one doesn't have to pare down jewellery to just a single pendant, or wedding band. "It is still about being luxurious after all. You just have to make sure that you find the sweet spot of not too little or too much jewellery, to be perfectly balanced with your outfit. In the end, the highlight of your entire look should be you, and not any one piece or category of your ensemble.
"In fine jewellery, a quietly luxurious piece would perhaps be something that forgoes the traditional huge central stones that tell people you have money. Instead, the focus would be on its design, together with exceptional craftsmanship," he explains.
He suggested going for jewellery with cleaner, geometrical forms, as such designs tend to be a little less conspicuous. There's no need to shy away from bling, but it would be ideal to go for pieces with pavé-set diamonds, instead of large focal stones that instantly draw attention, for example.
The overall design of the jewellery is a more important consideration than the size of the jewels per se. "Size, to me, isn't much of an issue. Of course, it shouldn't be comically large, but jewellery that is on the larger side can be very quietly luxurious too. Our George pavé ring is a great example of this. In the end, the highlight of your entire outfit should be you, and not any one piece of your ensemble," adds Imram.
Simple and minimalist jewellery can come in many forms, so it is hard to verbalise or define exactly what it looks like. While there may be general guidelines, or qualities to look out for, there's no one singular idea of what it should be like—as with your personal style, it should be entirely individual and unique to you. It's not just about the style and design, but the way you wear the jewellery and how you match it with your wardrobe too.
"I don't believe there's just one type of style that exudes quiet luxury. Besides, its definition also varies, from one person's opinion to another's. I think the key to creating the feel with jewellery is to invest in pieces made with the finest gemstones by the hands of the best craftsmen, with amazing attention to details. Owning deep knowledge of what one is wearing brings out confidence in a person. She is already a winner without having to 'shout out' loudly, no matter what the style, gem-size and design of the jewellery she's wearing is like," says Ng.
"I believe there will always be a space for quiet luxury. It may not be right at the forefront of trends in the next fashion cycle, but there is a timelessness to great quality and design," says Imram, affirming how quiet luxury is one "trend" that's definitely worth adopting.
How to master quiet luxury with jewellery
1. Go for a single statement piece
Nail the quiet-luxury look in an instant with a statement necklace, cuff bracelet or chunky ring. An iconic jewellery design that is on the minimalist side of things is a great choice. Avoid wearing other large-sized jewellery with your choice of statement piece. If you must, keep the other pieces low-key and on the smaller side.
Tiffany & Co. Small Bone Cuff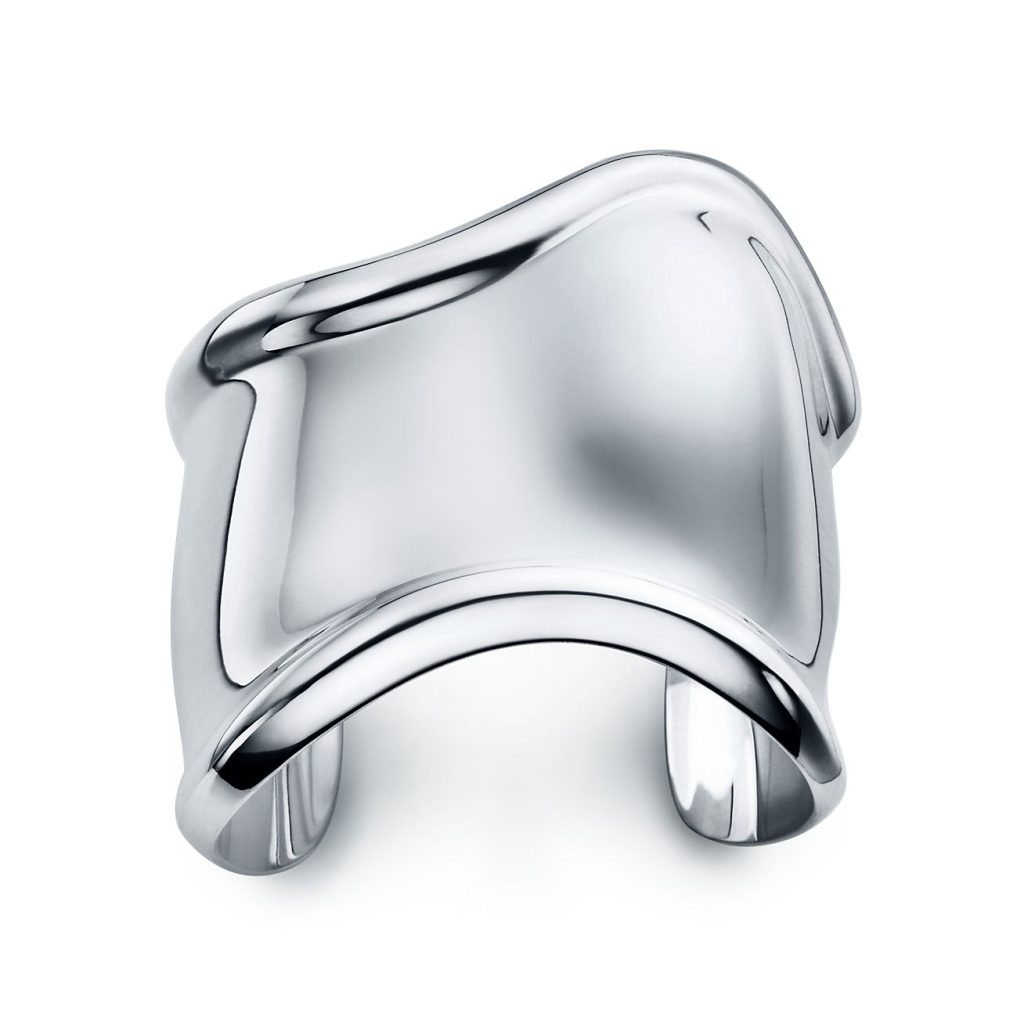 Hermès Loop Earrings
2. Layer with several fine, slim-line pieces
Create interest without looking ostentatious by layering and stacking thin or fine pieces together, or even with thicker, bigger pieces for a varied look.
Gem Dior Bracelet
Van Cleef & Arpels Perlée bracelet
3. Look beyond diamonds
Luxe can come in the form of other gemstones—it doesn't have to be strictly diamonds, emeralds, sapphires and rubies. Try other coloured gemstones like spinels and tourmalines, opaque stones like malachite and lapis lazuli or pearls, which all project a fashionable yet subtler sense of luxury.
Mateo Donut earrings
4. Invest in classic basics
Think versatile styles that pair well with and act as subtle accents to every type of outfit, such as simple diamond studs, elegant hoop earrings, tennis bracelets and band rings. These can be worn together or paired with your watch or other statement jewellery.
Pomellato Iconica ring
This story first appeared on GRAZIA Singapore.