Most people think serums are where the bulk of your skincare investment should be, but we're here to tell you that you need to enter your era of luxury moisturisers in 2023.
Moisturisers seem to have taken a back seat in recent years, overshadowed by the efficacy of serums and actives. While there's no denying the cocktail of serums that you can work into your skincare routine, a good moisturiser plays an equally important role as the finishing touch to your regime. In fact, some might argue that finding the perfect moisturiser for your skin type is a whole journey in itself.
As for the argument of why you should get luxury moisturisers, we say: why not? Moisturisers are typically standalone products and they're responsible for sealing in all the goodness of the products you've layered beforehand. Investing in a luxurious one will ensure all benefits are amplified, and the right one for your skin type is going to keep it comfortably hydrated and super soft.
Below, we work out all the luxury moisturisers of 2023 that deserve a place in your skincare budget, and why.
Also Read: Drunk Elephant's A-Shaba Complex Eye Serum Gets an A+ From Us
Sisley Supremya La Nuit
The Sisley Supremya La Nuit moisturisers (The Supreme Anti-Aging Skin Care and The Supreme Anti-Aging Cream) are the latest reformulations of the brand's luxurious anti-aging range designed to accelerate your skin's regenerative power when you sleep.
The formula works in three phases to activate nighttime regeneration within the cells: resynchronise, repair, and detoxify. The first phase stimulates melatonin production, a hormone that also helps regular the skin's nocturnal cycle. This leads us to the second phase, putting skin cells in the ideal state for repair, which stimulates their production to improve cellular regeneration. Finally, the third phase encourages the self-cleaning of cells and tissues, allowing them to regenerate more cleanly and efficiently.
Whether you are on your way to mature skin or would just like to keep it plumped for a longer time in your youth, the Sisley Supremya La Nuit moisturisers are a great investment. There are two textures available: The Supreme Anti-Aging Skin Care and The Supreme Anti-Aging Cream. The former has a lighter and liquid texture that's great for those who prefer lightweight moisturisers at night, while the former is a denser cream that envelopes the skin snugly while you sleep.
Price: MYR3,000 (50ml)
Augustinus Bader The Cream
Did you know that Oscar-winning actress Michelle Yeoh uses Augustinus Bader's The Cream as part of her skincare regime? In fact, this moisturiser has a pretty famous fan base including the likes of Kim Kardashian, Victoria Beckham, and Alexa Chung—which means they're doing something right. Part of "what's right" lies in the brand's patented formula: Trigger Factor Complex 8 (TFC8), which contains more than 40 powerful ingredients designed to activate stem cells and jumpstart the body's natural renewal process. Essentially, gaslighting your skin into behaving like a younger version of itself and improving cellular renewal rates, fixing your fine lines, dark spots, and aging-enlarged pores.
Price: MYR1,300 (50ml)
Sulwhasoo The Ultimate S Cream
More luxury beauty brands are combining aesthetics, efficacy, and sustainability, and we're here for it. Sulwhasoo is the latest one to join the gang, with The Ultimate S Cream. It combines the brand's signature ginseng knowledge with the South Korean's knack for cutting-edge beauty science, resulting in a truly luxurious cream that aims to target all visible signs of skin aging by lifting, revitalising, and brightening your overall appearance. Ginseng berry is the ingredient powering this cream, a rare ingredient that not only benefits the health, but also the skin. Even the vessel of The Ultimate S Cream is a work of art—it's shaped after the iconic Korean moon jar, a homage to the brand's tradition and roots. When you're done, simply buy a refill and continue using this gorgeous vessel for years to come.
Price: MYR1,590 (60ml)
Swissline Cell Shock White Brightening
Dark spots and bad decisions are some of the unfortunate hallmarks of skin aging—but thankfully, we have the new Swissline Cell Shock White Brightening to overcome the former. With a luxurious texture and a comforting scent, this moistuiser is formulated with a cocktail of ingredients designed to combat dark spots and stubborn pigmentation. If you're a fan of the brand's existing Luxe-Lift Night Cream, you'll be glad to know that this version contains the same ingredients as its base formula, with added alpha arbutin, tranexamic acid, and Diacetyl Boldine—a melanin-regulating ingredient—to brighten your skin's dark spots.
Price: MYR1,138 (50ml)
Niance Premium Glacier Facial Cream
Alpine mountain water is one of the most precious resources in the world, filled with uncountable health benefits. Now, what if you were to distil that into a moisturiser? Swiss luxury skincare brand Niance did exactly that. Once only available to the most exclusive of hotel spas, it is now available for you to try. The Niance Premium Glacier Facial Cream contains not just Swiss glacier water, but also a cocktail of minerals and vitamins enriched with over 50 additional active ingredients to induce the skin's revitalisation process. The best part? It's suitable for all skin types. Niance is available in Trove, The Starhill KL.
Price: MYR1,800 (50ml)
Dr. Barbara Sturm Super Anti-Aging Face Cream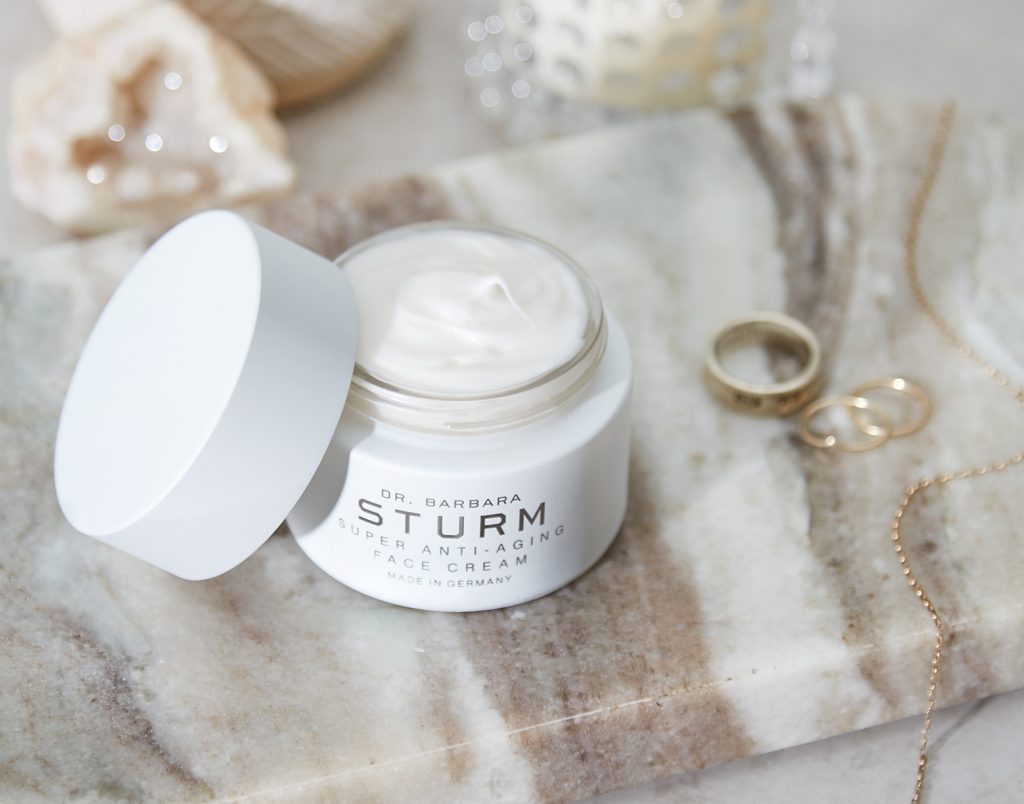 City dwellers are most prone to aging concerns caused by pollution and external stressors, causing our skin barrier to be weakened. To combat that, you'll need a face cream that can help strengthen your skin barrier, allowing it to restore balance naturally. Dr Barbara Sturm's Super Anti-Aging Face Cream is one such cream that's worth investing in. The cream is formulated with excellent botanical ingredients including purslane to provide fundamental nutrition to skin and reduce signs of irritation; and Meadow Knotweed Extract, which restores the complexion's natural radiance.
Price: MYR1,440 (50ml)
Guerlain Abeille Royale Honey Treatment Night Cream
If there's one Guerlain product you need to try, it's their most recent launch: the new Abeille Royale Honey Treatment Night Cream. It's a luxurious, sumptuous cream formulated with only the most potent of honeys around the world. Among them is ambrosia honey harvested from the Ikaria Forest in Greece, which "stimulates skin regeneration while maintaining epidermal integrity" and Åland honey from Finland to activate the cells to trigger neuronal signals. The results are near-instant. Upon application, you'll feel a tightening effect alongside deep moisturisation. With time and regular use, the cream will help improve collagen synthesis to plump the skin, protects the skin's elastin for firmness, and elevate the skin's hyaluronic production.
Price: MYR760 (50ml)
Shiseido Future Solution LX Legendary Enmei Ultimate Renewing Cream
For Shiseido's most premium line of skincare—Future Solution LX—the fountain of youth turns out to not be a fountain, but a legendary herb: Enmei. Sourced from the forests of the sacred Mount Koya, it's mythologically famed for its restorative powers and links to longevity. The harvesting process for the Enmei herb is also a delicate one to ensure that it continues growing and regenerating. This herb is now distilled into the Future Solution LX Legendary Enmei Ultimate Renewing Cream, a luxurious moisturiser that feels comfortable on the skin. After consistent use, you'll notice your skin feeling more supple, smooth, and radiant. Wrinkles and dullness in the skin are visibly lightened, boosting firmness and clarity.
Price: MYR2,200 (50ml)