There's no better time to update your wardrobe and vanity than right here, right now. In 2023, Kuala Lumpur is welcoming a whole roster of brand-new high-end cosmetics and fashion brands you don't want to miss out on. You can even browse through some of these stores under one massive roof, at The Exchange TRX Mall. KL's latest luxury shopping centre is located at the base of The Exchange 106 and will be opening its doors this 29 November, 2023.
Here are the highly-anticipated new luxury brands we're most excited about.
Prada Beauty
Earlier this August, Italian luxury fashion house Prada launched their own cosmetics brand; Prada Beauty. Already a household name in couture, Prada is now making moves to conquer the worlds of cosmetics and skincare. Great news for Malaysians, Prada Beauty recently opened at Pavilion Kuala Lumpur. Prada lovers can now purchase their two new beauty lines, Prada Skin and Prada Color, at everyone's favourite luxury shopping complex. The store also has plans to open in TRX Mall within the next year.
Address: Pavillion Kuala Lumpur, 68, Jln Bukit Bintang, Bukit Bintang, 55100 Kuala Lumpur
Gentle Monster
Gentle Monster, one of the hottest luxury eyewear brands from South Korea, is headed to The Exchange TRX. Famed for their oversized avant-garde frames, Gentle Monster is a hit with international A-listers like Lisa and Jennie from Blackpink, Beyoncé, Rihanna and even the Queen of Pop herself, Madonna. By the end of this year, Malaysians will be able to experience Gentle Monster's store for themselves, a hot topic worldwide for its unique museum-like exhibitions.
Address: The Exchange TRX, Persiaran TRX, Tun Razak Exchange, 55188 Kuala Lumpur
Marimekko
For the bold fashion girlies who are looking for loud and proud clothing, Finnish brand Marimekko has you covered. Marimekko owes its ultra-distinctive style to its use of bright, colourful prints which are sure to make a statement as soon as the wearer steps into the room. Marimekko's other products are also able to serve as a room's pièce de résistance as they carry home décor with similarly gorgeous in-your-face designs that will be the talk of dinner parties.
Suria KLCC is the home to Marimekko's first ever store in Malaysia and it will also be available at The Exchange TRX.
Address: Lot 151, Level 1, Petronas Twin Tower, Kuala Lumpur City Centre, 50088 Kuala Lumpur and The Exchange TRX, Persiaran TRX, Tun Razak Exchange, 55188 Kuala Lumpur
Maison Kitsuné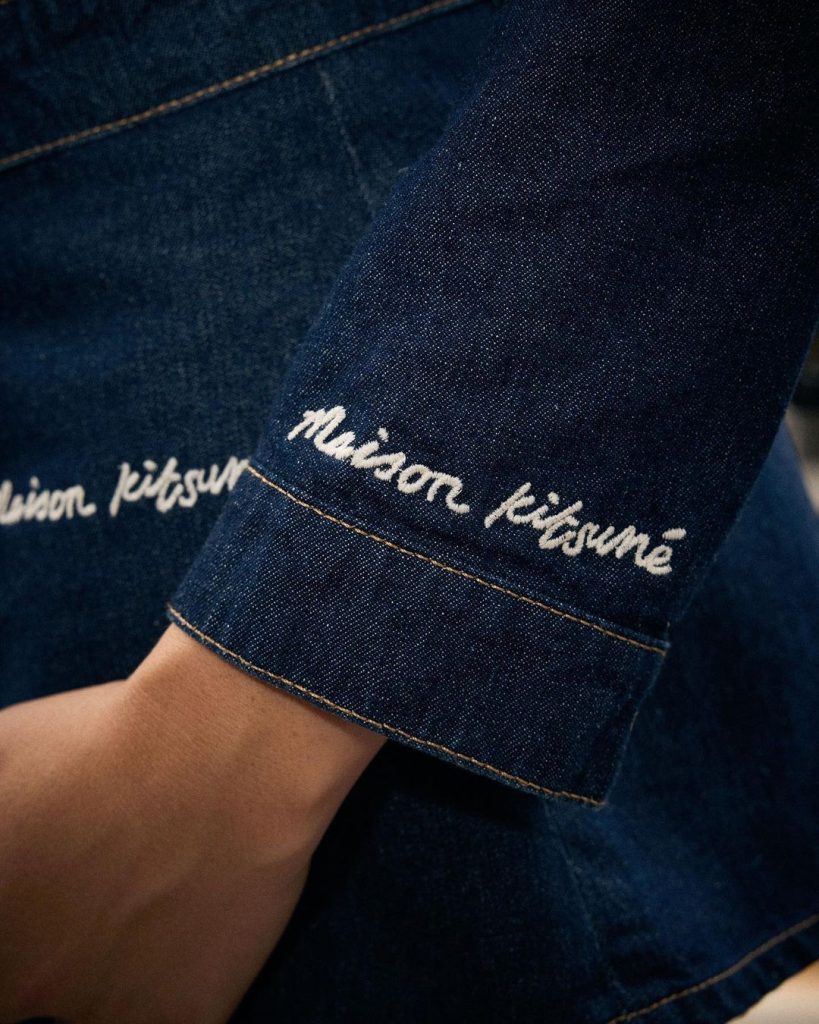 If there's one brand that does it all, it's Maison Kitsuné. This Franco-Japanese fusion brand that dabbles in fashion, cafes, music, and even art will be coming to Malaysia at The Exchange TRX. The multiple facets of the brand is reflected in their name and mascot; Kitsuné or "fox" in Japanese, which they believe has the ability to morph its appearance. When you're browsing at Maison Kitsuné boutique at The Exchange TRX, don't forget to pay a visit to Café Kitsuné right after!
Address: The Exchange TRX, Persiaran TRX, Tun Razak Exchange, 55188 Kuala Lumpur
Seibu
We love options so we believe that you can never have too many department stores. This is doubly so if it's a Japanese department store, popular in Malaysia for a reason—like the beloved Aeon, Sogo, and Isetan. This year, Malaysians can add the Japanese luxury department store Seibu to the list.
Coming to The Exchange TRX, Seibu will be occupying a massive amount of space at the luxury mall—250,000 square feet, to be exact. With over 400 retail brands across four levels, Seibu will be introducing 100 new luxury brands to Malaysia, including a premium Japanese food hall. Curious about which stores will be in the line-up? We'll all have to wait till 29 November for the big reveal.
Address: The Exchange TRX, Persiaran TRX, Tun Razak Exchange, 55188 Kuala Lumpur
Shanghai Tang
Shanghai Tang is a high-end fashion and homeware brand from Hong Kong, China's first-ever luxury brand. Recently, this label popular for seamlessly fusing Western and Eastern elements in their fashion pieces debuted their boutique in Malaysia at Lalaport Bukit Bintang City Centre with a splashy, star-studded affair. The event showcased Shanghai Tang's dazzling Autumn/Winter '23 collection for both men and women entitled "Dance Ceremony" and "Reunion" respectively.
Shanghai Tang's KL boutique was designed to mirror Shanghai's tranquil lanes with their lustrous silver walls. Drop into Shanghai Tang to experience a little dose of beautiful China.
Address: LaLaport BBCC, 2, Jln Hang Tuah, Bukit Bintang, 55100 Kuala Lumpur
Valentino Beauty
This year, another famed fashion house doubling as a beauty giant is coming to Malaysia and it's none other than Valentino Beauty. Having debuted in August 2021, Valentino's beauty branch is an infant in comparison to its Italian fashion house which was founded in 1959. Regardless, Valentino Beauty's couture cosmetics is a must-try for makeup lovers in Malaysia so be sure to run—don't walk—to The Exchange TRX this November.
Address: The Exchange TRX, Persiaran TRX, Tun Razak Exchange, 55188 Kuala Lumpur
UNIQLO
All KL locals are aware—and most likely annoyed—about the closing of the UNIQLO Fahrenheit88 store for renovations. Rejoice as the wait is finally over this 9 November, and it was definitely worth it. Not only is the Japanese fashion retailer's three-floor store in Fahrenheit88 wider, bigger, and better but it will also boast exciting new additions like the first-ever UNIQLO Coffee in Malaysia. Located on the ground floor of the clothing store, you can now enjoy exclusive UNIQLO caffeine blends by either dining in or takeaway. The store's RE.UNIQLO Studio will also be offering new clothing repair services including embroidery and Sashiko stitching to help with the lifespan of their products.
Address: 00, Ground Floor, Lot G1.01, Fahrenheit 88, Jln Bukit Bintang, 55100 Kuala Lumpur
Alo Yoga
Great news for fitness enthusiasts and gym regulars nationwide! A popular fitness apparel brand is coming to Malaysia, expanding your sources to purchase trendy yet functional gym outfits. This year, California-based fitness brand Alo Yoga is coming to The Exchange TRX. If Alo Yoga's comfortable workout wear is good enough for celebrities like Hailey Bieber, Bella Hadid, and Taylor Swift, it's definitely good enough for us!
Address: The Exchange TRX, Persiaran TRX, Tun Razak Exchange, 55188 Kuala Lumpur
Chaumet
Chaumet is a luxury French jewellery and watch company that can trace its origins all the way back to the 1700s. With past clientele that includes 18th-century French aristocrats and even royalty, Chaumet is a force to be reckoned with in the luxury watches and jewellery space. This year, Malaysians can include Chaumet in their expansive list of new luxury brands that are finally coming to The Exchange TRX, Kuala Lumpur.
Address: The Exchange TRX, Persiaran TRX, Tun Razak Exchange, 55188 Kuala Lumpur
Venchi
Italy's world famous cuisine is often talked about but the country is also home to some of the best confectionery in the world. Sample gourmet chocolate and gelato made in the traditional Italian style at Venchi, now opening at Pavilion Kuala Lumpur this 9 November. The unique textures and flavours of Venchi's Italian confectionery have been perfected throughout their astounding 140-year heritage, a definite must try for those with a sweet tooth. Visitors are also in for a treat with the new Venchi Christmas 2023 collection that features a special collaboration with international artist Andrew Bannecker. The playfully decorated range of chocolates are limited edition so don't waste time and snag yours on Venchi's opening day!
Address: Pavilion Kuala Lumpur, 68, Jalan Bukit Bintang, 55100 Kuala Lumpur
National Geographic Apparel
You read that right, National Geographic has their very own apparel line and it's finally arriving in our corner of the world. Featuring adventure-ready clothing and accessories, National Geographic Apparel is home to attire you would expect from a brand synonymous with exploration. A haven for wanderlusters who want to do their roaming in style. As serendipity would have it, the opening of this nature inspired clothing store in Malaysia coincides with National Geographic's 135th anniversary. Celebrate by picking up some pieces for your next adventure today.
P.S: National Geographic Apparel has some activities planned to celebrate their grand opening in Pavilion KL with complimentary prizes up for grabs—don't miss out!
Address: Pavilion Kuala Lumpur, 168, Jalan Bukit Bintang, 55100 Kuala Lumpur
Dolce & Gabbana Beauty 
Dolce & Gabbana now has full control over their beauty line and they're not wasting a second of their newfound freedom. Exhibit A: the first ever Dolce & Gabbana beauty counter is finally arriving to Malaysia. After launching the new Devotion Eau de Parfum fragrance, Dolce & Gabbana Beauty announced three new makeup products dedicated to the scent of devotion. We can now shop the new Devotion Makeup Collection—Devotion Illuminating Face Powder, Devotion Extreme Volume Mascara and Devotion Liquid Mousse Lipstick available in 9 shades—exclusively at Seibu, TRX this 29 November.
Address: The Exchange TRX, Persiaran TRX, Tun Razak Exchange, 55188 Kuala Lumpur