Get ready to add these events to your calendars, everyone. It's about to be a month jam-packed with moments that promise to be *chef's kiss*. Read on to discover all the important things to do in Kuala Lumpur, the Klang Valley, and beyond throughout June 2023.
Pride yourself as a patron of the arts? Then there are definitely upwards of five happenings in town to catch. If you have already tried out Bukit Bintang's latest dining gem, there are a handful of gastronomical excursions waiting for your empty stomach to arrive at the scene this month.
Keep an eye out for more things to do in KL and beyond as we will be updating it with more exciting affairs.
Things to do in KL and PJ in June 2023
Hennessy x NBA Pop-up Court
Basketball culture is having a moment, and in the spirit of celebrating the lifestyle, Hennessy is showing some love through a pop-up court at Slate @ The Row. Complete with challenges to specially designed NBA cocktails, fans of the game can immerse in the energy that's seen on and off the court.
Shooting hoops and eaux de vie aren't the only things available on the table. The curated experience will see local artists and influencers performing as well. On 1 June, Perry Kuan is set to spin the decks. On 3 June, Dato Maw will be hosting a WalkAway Listening Party. Finally, on 4 June, Shawnduabui will have an AGAINST LAB exclusive pop-up.
Entry is free of charge.
Date: 24 May to 5 June 2023
Address: Slate @ The Row, Jalan Doraisamy, Chow Kit, 50300, Kuala Lumpur
A Magical Adventure
No Disney film is complete without its generation-transcending sounds. Relive your favourite childhood memories at the Kuala Lumpur Performing Arts Centre (klpac) with A Magical Adventure concert that features the largest flute ensemble in the country.
Although they have yet to share the list of songs that will be highlighted, you can bet that iconic hits will make it onto the setlist.
Date: 3 and 4 June 2023
Address: Pentas 2, klpac, Jalan Sultan Azlan Shah, Sentul, 51100, Kuala Lumpur
Price: RM44 to RM55
Book here.
Traders Market
There's nothing quite like a weekend artisan market, and this month, Traders Market makes their way to Tiffin at the Yard, with top-notch homegrown and handcrafted items that would make for lovely gifts—especially with Father's Day around the corner!
From collectables from traditional wear brands Nyonya Kain and TopiTin, to scent-sational buys from Sukka Perfumes and Lemondrop Farm, head over to the bazaar to support your local small businesses.
Date: 3 to 4 June 2023
Address: Tiffin at the Yard, Sentul Depot, Sentul West, 51100, Kuala Lumpur
Fashion Revolution Week
In just one day, Fashion Revolution Malaysia is gunning to inspire change within the fashion community, which includes you. Complete with a premiere of the documentary 'Wearers Keepers', join in to gain wonderful insights on how you can impact the environment by adopting that slow fashion life.
Here, you can also participate in a clothes swap, as well as several workshops that will help you adapt to the way of life. Learn how to pimp up your fits with Maneknya's basic embroidery workshop (for RM150 per person) and how to weave tees with multifaceted artist Nini Marini (for RM80 per person). There are also other workshops that you can attend for free, so be sure to RSVP!
Entry is free but limited. Register here.
Date: 4 June 2023
Address: Awegallery, Jalan 20/13, Taman Paramount, 46300, Petaling Jaya
Mindfulness Through the Art of Self Tying
There is no one correct way of exploring mindfulness. For some, the most conventional methods can do the trick. However, if you're in the market for techniques that go off the beaten track, consider participating in this cosy two-hour workshop that will take you through the practice of rope tying.
Inspired by the Japanese art of Shibari, the ropes will be used as tools to connect with ourselves.
Date: 10 June 2023
Address: Temu House, Jalan 16/9E, Seksyen 16, 46350, Petaling Jaya, Selangor
Price: RM150 per person, inclusive of your own rope set.
Book here.
Hotel L'Occitane
In a world-first for the French skincare brand, L'Occitane welcomes its Malaysian fans to Hotel L'Occitane—a pop-up experience that transports attendees to several of its landmark sites. Spanning 13,000 sq. ft., you can be whisked away to the stunning Almond Forest in Valensole in one moment, and to an endless Immortelle Flower Field in Corsica in another.
Kuala Lumpur is the first city to host this ephemeral hotel pop-up, with other Asian cities scheduled after. You will also find event-exclusive products at this site up for grabs, so don't miss out on this opportunity.
Entry is free of charge.
Date: 26 May to 11 June 2023
Address: Lot 3.28.00 Level 3 (Orange Zone), Pavilion Bukit Jalil, Persiaran Jalil 8, Bukit Jalil, 57000, Kuala Lumpur
Jameson Yap 'Mindfulness' Solo Exhibition
Marking his second solo exhibition at eslite spectrum, Chinese artist Jameson Yap (also known as JY) brings his calligraphy art to an exhibition that spans 1,300 sq. ft. of the famed Taiwanese bookstore chain. Featuring 30 curated artwork that centres around the theme of mindfulness, you can also expect some newness from the artist at the showcase, some even at a bigger scale!
The icing on the cake? The man himself will be on-site on 17 June. You can catch him in action, creating gorgeous calligraphy and signing books for his loyal fans.
Entry is free of charge.
Date: 15 May to 30 June 2023
Address: eslite spectrum Kuala Lumpur, The Starhill, Bukit Bintang, 55100, Kuala Lumpur
Le Petit Goûter À La Française at Mandarin Oriental
Who doesn't love decadent pastries, especially when coupled with French-inspired cocktails? If you second that notion, book a spot at Mandarin Oriental to spend the afternoon gourmandising the finest of French delicacies such as madeleines, quiches, macarons, and delicate finger sandwiches. Through this menu, you can take a gastronomic journey to key French cities such as Alsace, Nice, Normandy, and Paris, all right in Kuala Lumpur.
Created with only the finest of ingredients (many of which are local and sustainable) by Mandarin Oriental's Executive Pastry Chef Kevin Pannier, the menu is available daily from 2.30 pm to 6.00 pm.
Date: 1 June to 31 August 2023
Address: Lounge on the Park, Mandarin Oriental, Kuala Lumpur City Centre, 50088, Kuala Lumpur
Price: RM188+ per person
For reservations, contact +60323808888, or email here.
GastroMonth Kuala Lumpur
A real Malaysian will go out of their way to get the ultimate dining experience, and thanks to GastroMonth, you're about to have the best month yet. 45 restaurants—some of which are recognised by the MICHELIN Guide—are participating in this grand celebration of culinary wonders, with seven of Malaysia's most illustrious chefs such as Darren Chin of DC Restaurant, Darren Teoh of Dewakan, and Ng Yi Shaun of Hide KL joining forces to present the ultimate seven-course dinner to launch GastroMonth at The RuMa Hotel.
Throughout the month, you can expect special menus and experiences curated for this landmark occasion. For our readers up north, check out the Penang edition of GastroMonth. See here for the full list of participating restaurants and how you can secure your seats.
Date: 1 June to 30 June 2023
Address: Various restaurants in Kuala Lumpur and Penang
Live in Kuala Lumpur: Alena Murang "Sky Songs"
Award-winning singer-songwriter and sape' musician Alena Murang is about to take you on a melodic exploration of the Bornean kind. When looking for things to do in KL in June 2023, Murang's showcase is one that's an instant must-see.
Titled after her second album, feast your ears with songs that are inspired by elements of the sky such as thunder, the moon, and the stars, all colliding in a grand contemplation of how all of nature interacts.
Date: 17 June 2023
Address: Stage 1 Theatre, S611, Second Floor, 1 Utama E, Bandar Utama, 47800, Petaling Jaya
Price: from RM80 to RM150
Book here.
The Fab Four. Simply Magnifique!
It seems like the month is packed with culinary collaborations, and over at The RuMa Hotel & Residences, four female talents (Mandy Goh, Executive Chef at The RuMa Hotel & Residences; Jun Wong, Chef de Cuisine at Yellow Fin Horse; Ooi Hooi Shing, chef and founder of Le Petit Four; and award-winning mixologist, Amanda Wan) band together to curate two exclusive dinners at the hotel's signature restaurant, ATAS, in the name of celebrating Malaysian women in hospitality.
This dinner will showcase six courses, three snacks, and four cocktail pairings, all of which are curated through the lens of feminine sensibility.
Date: 21 and 22 June 2023
Address: ATAS, The RuMa Hotel & Residences, 7, Jalan Kia Peng, 50450, Kuala Lumpur
Price: RM550+ per person
For reservations, contact +60327780763.
Vacheron Constantin Less'ential Exhibition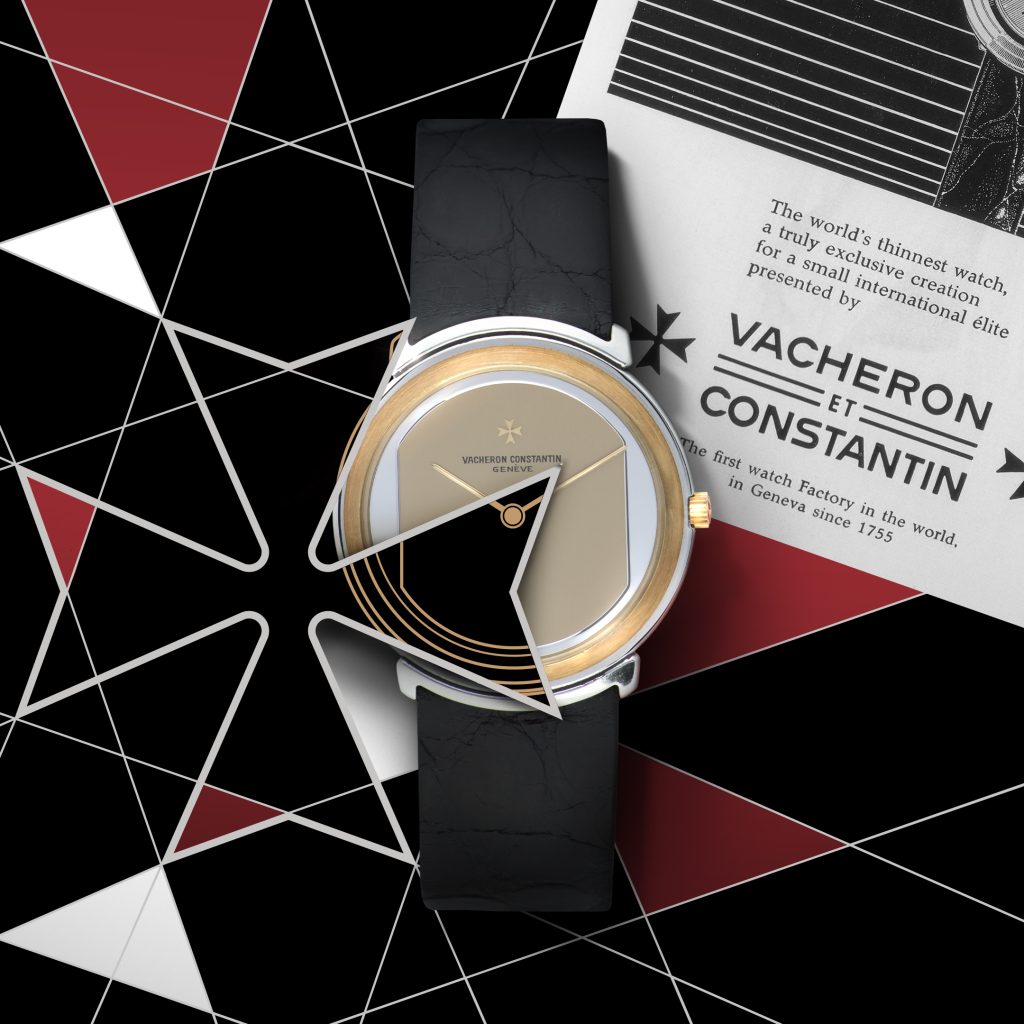 To commemorate elegance as an art form, luxury watch brand Vacheron Constantin is hosting an exhibition to showcase their heritage timepieces. If you're a horology enthusiast, this is the exhibition to check out in the month, as you will get to explore the all-new boutique, as well as inspect and admire the curated selection of watches that came from the Vacheron Constantin's private collection.
From nearly 1,600 watches to only nine meticulously handpicked pieces, each watch exhibits the Maison's commitment to haute horlogerie.
Entry is free of charge.
Date: 1 to 11 June 2023
Address: Pavilion Kuala Lumpur, Jalan Bukit Bintang, 55100, Kuala Lumpur
Things to do outside of KL in June 2023
Rainforest World Music Festival
Each year, this music festival attracts a global audience for an unmissable musical experience that celebrates worldly rhythms that have kept all corners of the globe alive. Expect diversity and award-winning performances here, as well as daytime music workshops, and cultural displays at the living museum.
The three-day-long festival will feature almost 200 musicians from 12 countries and marks the physical return of the festival.
Price: from RM230 to RM590.
Date: 23 to 25 June 2023
Address: Sarawak Cultural Village, 93752, Kuching, Sarawak
Book here.