This summer truly is summering hard, because the sun doesn't appear to be going on a vacation anytime soon. Read on to discover our top beauty picks for July 2023.
The top story of the month seems to be Sol de Janeiro's arrival to Malaysia, and we've got just the suggestion for you to begin your journey with the sun-inspired body care brand. We're also receiving news of shade extensions to the iconic Rare Beauty liquid blushes—and we bet the colours are going to be just what you're missing from the range. In the list, we've also included skincare and complexion products that can result in plump and glowing skin, all without compromising your comfort as we all brave the ongoing heatwave.
Hermés Plein Air H Trio Healthy Glow Mineral Powder
You know what never goes out of style? Bronzer. The latest arrival from Hermés Beauty sees a deliciously delicate bronzer that arrives in five radiant shades that mimic (and compliments!) sunkissed skin. Inspired by natural earthy tones and the sun's light, the powder adds a subtle glow to the complexion that accentuates and contours the planes of the face.
This semi-matte bronzer is the perfect addition to your makeup station, especially for its versatility. Thanks to its buildable nature, you can apply a light dusting on your skin or get generous with it for a truly dimensional effect.
Hermés Plein Air H Trio collection is available at Hermés Pavilion Kuala Lumpur and Hermés counters in Parkson.
Sol de Janeiro Brazilian Bum Bum Cream
Now that the cult body care brand has entered the Malaysian beauty market, it's time to get yourself into that Sol de Janeiro lifestyle. If this is the brand's induction into your routine, then you simply must sample the Brazilian Bum Bum Cream first. Even celebrities such as Selena Gomez and Hailey Bieber swear by this rich yet fast-absorbing body moisturiser.
On top of the luxuriant fatty acids and guarana extracts that are infused into the cream, you'll also get the irresistible Cheirosa 62 scenting your skin with its decadent notes of pistachio (a note that we're seeing everywhere recently) and salted caramel.
Tip: Layer this with the Brazilian Crush Cheirosa 62 Hair and Body Fragrance Mist to maximise the wear of the alluring scent.
Shiseido Essential Hydrating Cream
It's getting hot out here, so protect your skin from the pressing heat with a soothing and nourishing cream. At the top of our beauty desk right now is the Shiseido Essential Hydrating Cream. Not only is it rich in hydrating ingredients, but the moisturiser can also support your skin's production of hyaluronic acid, resulting in a plump and smooth complexion.
Complete with Shiseido's LifeBlood New Reneura Technology, this cream actually improves blood circulation. This is important for the body's reparative function, so if you're dealing with any inflammation, the moisturiser acts as a catalyst in your skin's healing process.
Tip: Get the maximum impact of this cream by using Shiseido's Ultimune Power-Infusing Concentrate, a serum that is also enriched with the LifeBlood technology.
Ex Nihilo Vesper Glitz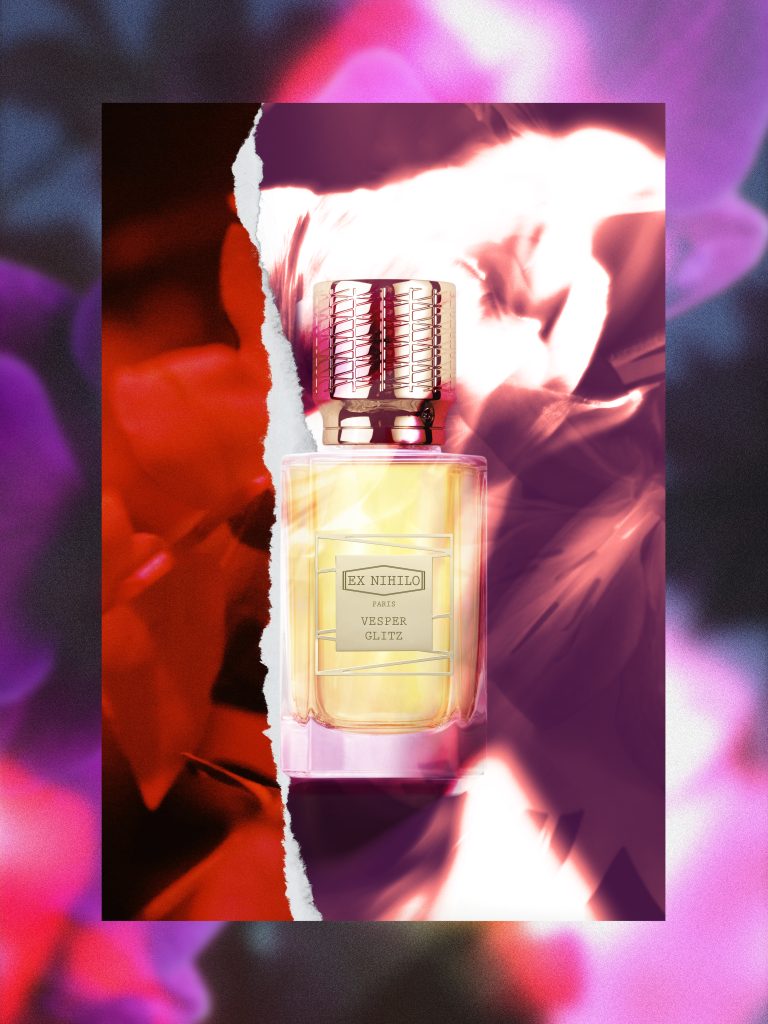 You've heard of white florals, but have you considered yellow florals for your fragrances? If you have yet to discover the joy that is Ex Nihilo's Vesper Glitz fragrance, then head on over to Amaris KLCC to experience it first-hand. Unlike a white floral fragrance, this category of perfume lends itself more solar and fizzy compared to its more heady and indolic counterpart—therefore making it the perfect scent in this heat.
Created by the nose behind Lancôme Idôle (and some of its flankers), Prada Paradoxe, and several bottles of Les Liquides Imaginaires, this perfume captures, in essence, Paris after dark. With sprinkles of pink pepper and mandarin in the top notes, ylang-ylang and mimosa at the heart, and anchored with vanilla and musks, Vesper Glitz is easily a standout in anyone's growing fragrance collection.
Ex Nihilo is available in-store at Amaris KLCC and online.
Dr. Dennis Gross Derminfusions Fill + Repair Serum
Yearning to regain that youthful plumpness to the skin? Dr. Dennis Gross has just the treatment serum for you. The Derminfusions Fill + Repair Serum delivers an infusion of a cocktail of age-defying ingredients: hyaluronic acid, peptides, niacinamide, and ectoin. Thanks to the MicroCelle Delivery system, water molecules are reduced to further assist the penetration of the ingredients into the deeper layers of the skin.
The result? Your acid mantle is restored to its optimal health, fine lines start to fade, and you can say goodbye to signs of dryness. The cushiony gel serum can be used both morning and night, daily, so there's no such thing as too much application.
Dior Beauty Rouge Blush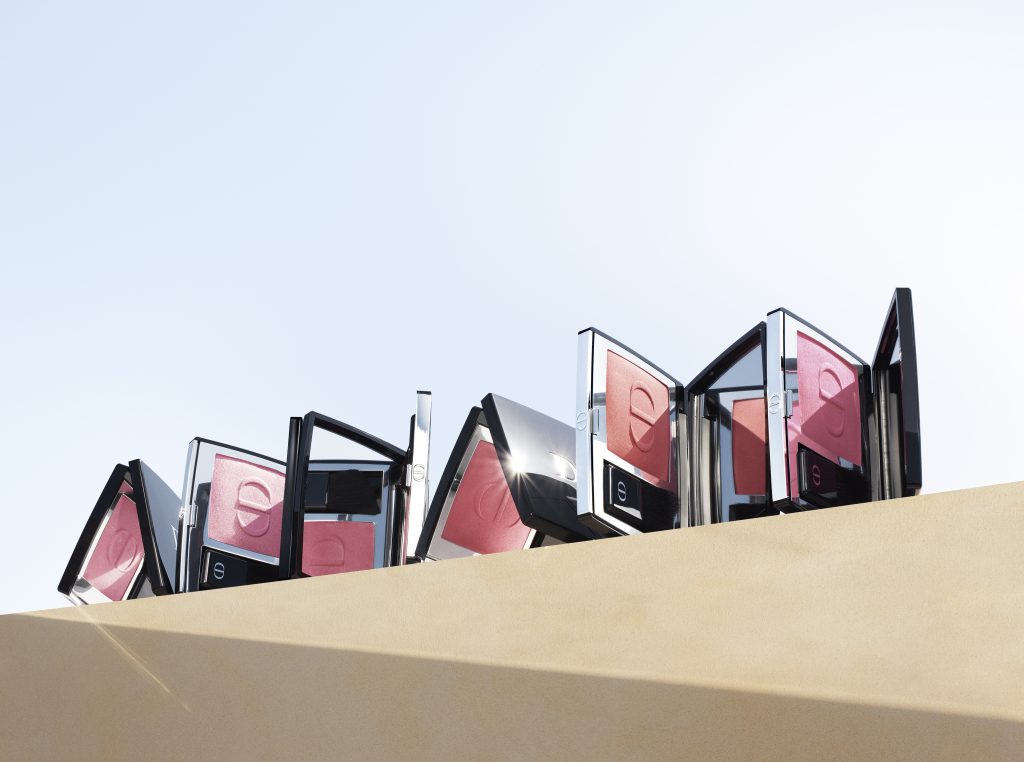 Meticulously tailored looks can't only be obtained through fashion. The folks at Dior Beauty have done it again, and this time, in the form of blushers. With an unprecedented total of 21 hues to flush your cheeks with, the long-wear, buildable formula has quickly become a favourite amongst beauty aficionados. Curated in four different finishes—matte, satin, shimmer, and holographic—the blushes compliment the line's iconic Rouge Dior lipsticks.
If you're building a wardrobe of these, check out the shades 100 Nude Look (a matte colour that delivers an uber-natural finish), 028 Actrice (a satin powder that leaves an enviable luminosity), 219 Rose Montaigne (an iridescent coral pink to bring out your cheekbones, and 601 Hologram (an adventurous option for those fun night out on the town).
Rituals The Ritual of Ayurveda
There's nothing like a cold shower on a hot day to help you decompress. Make the Ritual of Ayurveda Foaming Shower Gel your bathroom companion and experience a truly luxurious shower. Infused with Indian rose and sweet almond oil, the shower gel transforms into a decadent foam texture upon dispensing. A word to the wise: Dispense a small amount first, and go from there, because the foam really grows and doubles in size as it comes into contact with water. Don't let the canister size fool you—200ml can last you quite a long time.
From the delicious fragrance blend to the supple smoothness it leaves, the shower gel is easily a must have in our list of beauty drops in July 2023.
Rituals is available in-store at Mid Valley Megamall and online.
Guerlain Rouge G Naturally Customisable Lipstick Case
Reusable lipstick cases are all the rage, and at the zenith is Guerlain's Rouge G Customisable Lipstick Case. With each passing season, the brand releases exciting new reinventions of the case, making each a collectable in its very own nature.
This time around, the lipstick cases are getting dressed up in colours that nod to skin tones and adorned with sensual textures, evoking the natural texture and colour of skin. With a full spectrum of lipstick shades to choose from, you can truly create a distinctive Rouge G Lipstick.
Bobbi Brown Intensive Serum Foundation
Perfect for any skin type, Bobbi Brown has released its Intensive Serum Foundation. Just as the name suggests, it is formulated with nourishing skincare ingredients such as Vitamin E, Cordyceps, and Ginseng to help you achieve that dewy skin effect while protecting your complexion from the elements. Did we also mention that it has SPF 40?
Don't let the "serum" label trick you though—the foundation is more than capable of lasting throughout the day. In fact, its staying power is so solid that it can stay on all day without caking or creasing. With 19 flexible shades to choose from, we bet there's going to be a colour to fit everyone.
House of Oud Emerald Green
Now here is a delightful case of a citrus perfume done right. Instead of your typical orange- or lemon-forward scents, House of Oud has decided that citrus deserves a redemption arc. Topped with notes of succulent blood orange, bergamot, tangerine, and pink pepper, with cascading jasmine accord at the heart of it, Emerald Green is a chypre fragrance, through and through.
Though it might take a trained nose to detect its nuances, Emerald Green is a perfume that gets better with wear, so you might want to give this scent more than just a whiff at first spray. Trust us, it pays to wait for the scent to develop.
House of Oud is available in-store at Trove at The Starhill.
Rare Beauty Soft Pinch Liquid Blush
When we heard the news of a potential extension for Selena Gomez's Rare Beauty Soft Pinch Liquid Blush, we can't help but get excited. For those of us who have been waiting for more neutral, brownish, everyday tones of the crowd-favourite blush, it's time to rejoice. In the latest drop, the brand unveiled two limited-edition shades, Virtue and Worth.
True to its classic formula, the blush is ultra-pigmented—so pace yourselves—and stays on all day. If you're in the market for a blush to beat this heat, then we say this is a great contender for the weather. Now all we need is a petition to make these shades permanent…
Tip: Use the accompanying Soft Pinch Liquid Blush Brush (or any duo-fibre brush!) to help distribute the product evenly without blending it away completely.